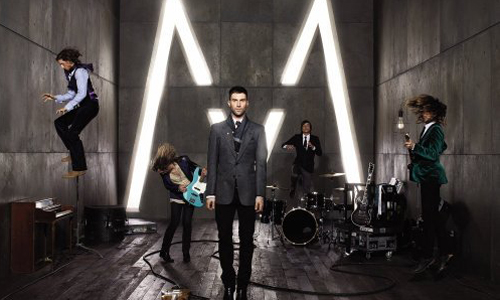 MAROON 5 // IT WON'T BE SOON BEFORE LONG. LIMITED EDITION
Whilst all the promotion of Maroon 5's latest single release, 'Goodnight, Goodnight', they will be releasing a limited edition version of their platinum-selling album It Won't Be Soon Before Long (Octone) released last year.
The limited edition M5 LP will include all sorts of new material and bonus (US, UK, iTunes) tracks for your listening pleasure like 'Wake Up Call' featuring Mary J. Blige. If you liked the original version of M5's It Won't Be Soon Before Long then I definitely recommend you downloading/picking up the limited edition. I said it before and I'll say it again: Maroon 5 is frickin' gold platinum in my book! They are possibly just one of my favorite bands out there and I'm sure they well accumulate a conglomerate of brand new fans in the coming year, with their tour, and the release of this album especially.
The new material, no different from the old, covers all the stress and abyss that comes with relationships. The production is melodic and alternative – which I adore – the sound M5 is famous for. I love all of the newly added bonuses but my ultimate favourites would definitely have to be 'Infatuation', 'Losing My Mind' and 'Story'.
Be the first to receive breaking news alerts and more stories like this by subscribing to our mailing list.