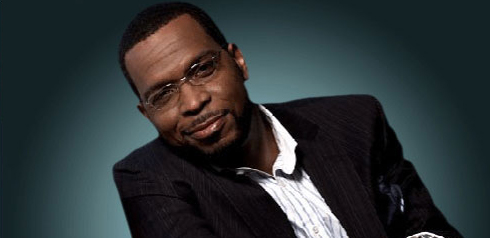 Alright people, there can only be one MySpace. Leave it be! No one is going to sign up at 239 different "social networking sites" to mingle with the same folks that are on the sites they're already registered to. Word on the sidewalk is that Luther Campbell (Uncle Luke for all of you kids at home) has launched his very own social networking site, which holds the name Uncle Luke TV. Uncle Luke?? C'mon now!
What's up with all of these washed-up celebrities coming out of the wood-work all of a sudden? The day Tevin Campbell comes out with his own rendition of Megaupload or Rapidshare will be the day I surrender all to Jesus. I'm just saying…
Check out the press release I received in my inbox after the cut.
MIAMI (January 14, 2008) – Luke Entertainment Group [LKEN]

(www.lukeentertainmentgroup.com) today announced the launch of Uncle Luke TV (www.uncleluke.tv). Created by hip hop legend Luther Campbell, the site will serve as an interactive entertainment & social networking portal that offers consumers an extensive library of unique video content to watch, post, and download. Luke Entertainment Group will enter an agreement to carry musical content from Video Mix TV, an independent 24 hour music television network. Through the agreement, Uncleluketv.com will provide streaming Hip Hop, Reggae, R&B and Independent music that users can access by logging onto the website. Video Mix TV reaches over 1,000,000 viewers in three main markets (Tallahassee, FL; Knoxville, TN; and Hampton Roads, VA).

UncleLuke.tv is designed to become the premiere social networking platform for the Hip-Hop community and will offer aspiring artists and entertainers a platform to gain visibility for their music. UncleLuke.tv will grant users the ability to upload their own pictures, music, and video content all while receiving the latest in video and exclusive content from Video Mix TV.

"Unlike most of the other social networking platforms, UncleLuke.tv will offer new artists, sports, never seen before videos and a myriad of unique content, including live streaming broadcasting," says Victor Nappe, Luke Entertainment Group's CEO. "We are looking to communicate, entertain and embrace the new media consumer through UncleLuke.tv. Video Mix TV and other outside entertainment media brands help us achieve that initiative and strengthen our goal of becoming leaders in the online programming space."

UncleLuke.tv will also feature LukeSports.tv, geared towards youth sports. Users will be able to copy the UncleLuke.tv application to and use it as a customizable widget for their MySpace and/or Facebook site. For more information, log onto www.lukeentertainmentgroup.com.

About Luke Entertainment Group

Luke Entertainment Group is a cutting edge entertainment company focused on using technology centric solutions, such as mobile, internet and streaming video to reach the current global audience. Luke Entertainment Group will leverage and integrate the existing Luke brand – Luther Campbell's position as industry icon and new talent mentor – and his creative talents to form a unique content creation and entertainment company. Luke Entertainment Group will also include a music division which will offer artists an opportunity to build their fan base globally. Luke Entertainment Group is built upon embracing current and emerging technology to communicate, entertain and embrace the new media customer.

About Uncle Luke TV

UncleLukeTV is an interactive entertainment portal that combines the best features of all of those "other" websites, allowing musicians to post their work for review and sale, creating communities of fans and supporters, while garnering the interest of music industry professionals.
Other features include never before seen celebrity interviews, music videos, televisions shows and sports.
Be the first to receive breaking news alerts and more stories like this by subscribing to our mailing list.