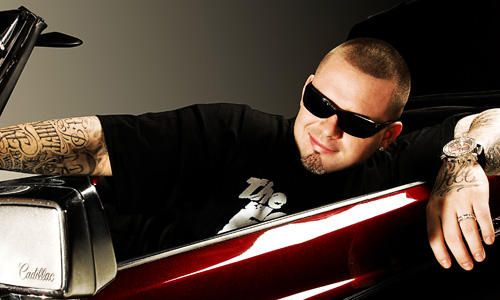 Iced Out grills were the hottest trend for many hip hop lovers, and now Paul Wall brings the Hollywood heat directly on your wrist. Paul Wall and his partner Jamie Kennedy fashioned exclusive Iced Out Cuff Bracelets in support of recent celebrities incarcerated such as Paris Hilton, Lindsey Lohan, Nicole Richie, Snoop Dog and many others, "My boy Jamie Kennedy came up with the idea because a lot of celebrities kept going to jail.," -Paul Wall. There are two sizes large for guys and small for the ladies. They are made just like real handcuffs and we also sell the keys as a necklace. They also have a safety release so you don't actually need the key to unlock them."
The design is rhodium plated over solid brass with stones on both sides. These Iced Out Cuffs are the ideal design for men and women who want to fashionably get "Cuffed Up." At an affordable price, interested clients can now log on to the official web site and order the Iced Out Handcuffs and receive a black velveteen bag.
ALBUM GET MONEY STAY TRUE IN STORES NOW!
Be the first to receive breaking news alerts and more stories like this by subscribing to our mailing list.