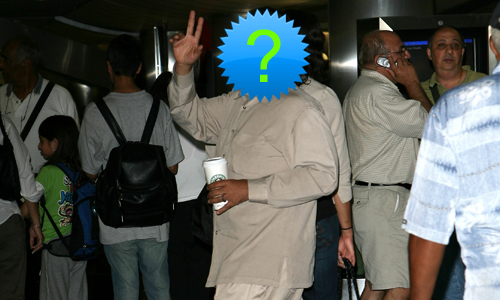 I bet you can't guess this one! What Baptist Minister turned celebrity and civil rights activist was recently spotted at Los Angeles' LAX International Airport? Damn, I guess I sort of gave it away…
AL SHARPTON!
Here Rev. Al Sharpton can be seen trying to enjoy a coffee as the airline staff try to track down his missing luggage at LAX. One downside about flying through those big time airlines is that they like to lose luggage … and often too! I'm surprised home boy didn't hold a press conference on how they pinpointed him because he's black, and has a perm =) Okay, I'm done.
Be the first to receive breaking news alerts and more stories like this by subscribing to our mailing list.