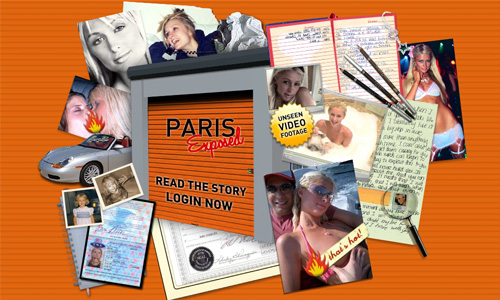 "I am a fat ugly Jewish b***h … I'm a little ja**y Jew … I am a little black whore, I got f***ed in the butt for coke … I'm a ni**er and I'll (unintelligible) … I'm black and I steal s**t, Yo I'm black and I steal…" (spotted at AllHipHop)
The words of  Paris Hilton partying at some random New Year's Eve party, appearing to be drunk and competely out of it while singing "We Are Family", goes off on a racist rant! She starts "rapping" and just plain acting obnoxious… I couldn't even finish watching it and I really don't see anything funny mocking stereotypes of blacks and jews in a sense of narcissism to make oneself seem righteous. I never really supported Paris Hilton, but I sure as hell ain't gonna support her after this, you know… I don't get it, she uses the N' word like it's no big deal and nobody cares, when Isaiah Washington uses the word F' word and it gets blown out of proportion…Interesting.
Continue Reading This Entry
Be the first to receive breaking news alerts and more stories like this by subscribing to our mailing list.