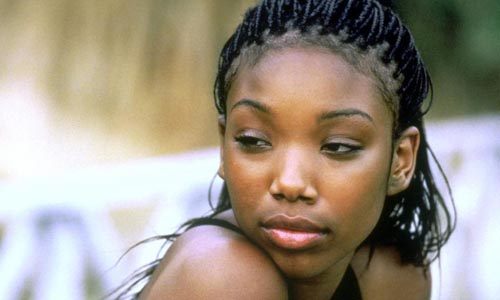 Investigators probing the cause of R&B star Brandy's devastating car crash last month (30Dec06) have ruled out mechanical factors. The singer/actress triggered the accident when she collided with another vehicle on California's 405 freeway. The subsequent pile-up left the driver Brandy rammed into dead. Brandy was neither injured in the pile-up nor arrested but could still be found primarily at fault or criminally negligent after California Highway Patrol spokesman Leland Tang revealed an inspection of all four vehicles involved in the crash found no mechanical defects.
He added, "We know the person who started the chain reaction was obviously Brandy Norwood," but he insisted the 27-year-old had been "fantastically cooperative" with police.
Investigators will spend the next few days sifting through evidence from the scene and conducting further interviews before turning the case over to the Los Angeles City Attorney's Office for review. Of course it wasn't mechanical failiure. It was just a case of the-bitch-cant-drive. She was driving a 2005 or 2006 car, right?? Those things come with ANTI-LOCK brakes! She could have been 1 inch away from the car in front of her, and slammed on brakes and wouldn't have hit the other car. Poor Brandy… But I feel even worse for those kids who will now be without a mother for the rest of their lives.
Be the first to receive breaking news alerts and more stories like this by subscribing to our mailing list.