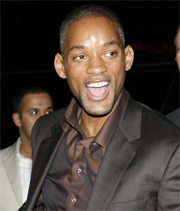 Will Smith, along with his wife, Jada Pinket Smith, refuses to send his two children to school to get a public education, claiming the system limits their education. Smith insists he didn't learn his most valuable lessons in school and claims there are no limits to what he can teach Jaden, eight; Willo, six; and his 14-year-old son Trey, from his marriage to Sheree Smith.
He says, "The date of the Boston Tea Party does not matter. I know how to learn anything I want to learn. I absolutely know that I could learn how to fly the space shuttle because someone else knows how to fly it, and they put it in a book. Give me the book, and I do not need somebody to stand up in front of the class."
In my opinion, public schooling is the best education out there. You're put around people of all different races, religions, opinions, etc., and it prepares you for the real world. When you're home-schooled, you only see what happens in your own home, and when you're thrust into the real world when you come of age, you're completely lost. You should think 2wice about only home-schooling your kids, Will.
Be the first to receive breaking news alerts and more stories like this by subscribing to our mailing list.