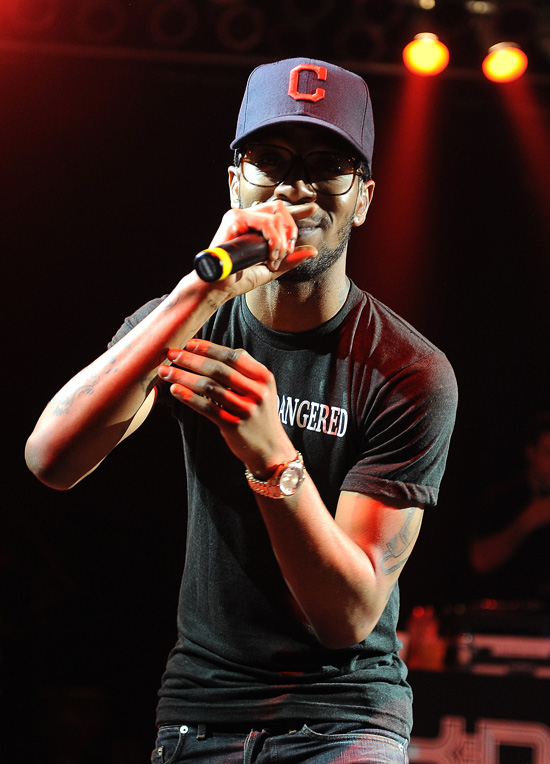 Rapper Kid Cudi was arrested yesterday (Fri. Jun 12) in New York City for felony criminal mischief and possession of a controlled substance.
According to Sgt. John Butorn, Cudi smashed a 24-year old-woman's phone into pieces and broke her apartment door off the hinges. When cops arrived on the scene, they found a glass bottle of a controlled substance.
Wow! What did that girl do to the Kid? He straight went Incredible Hulk on her!!