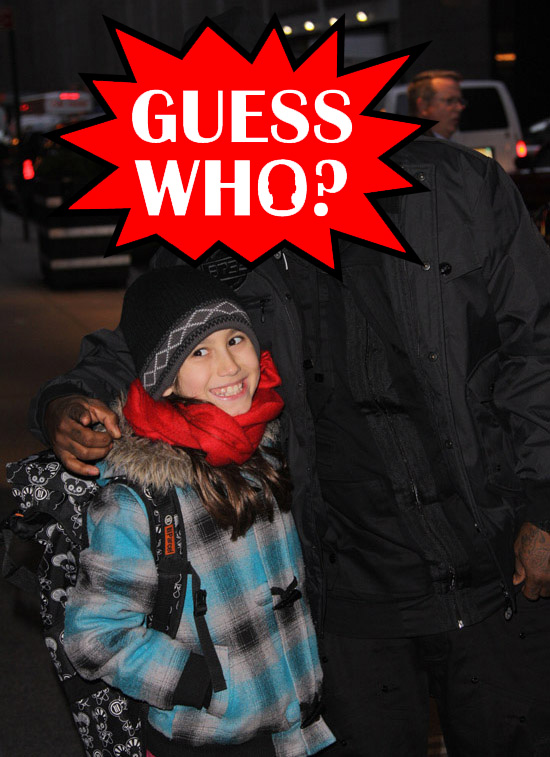 What rapper is this posing for a few quick pictures with a fan while out and about in the Manhattan area of New York City? Hint: He and another rapper ended their long-time beef recently. Continue reading to see who it is!
IT'S YOUNG JEEZY!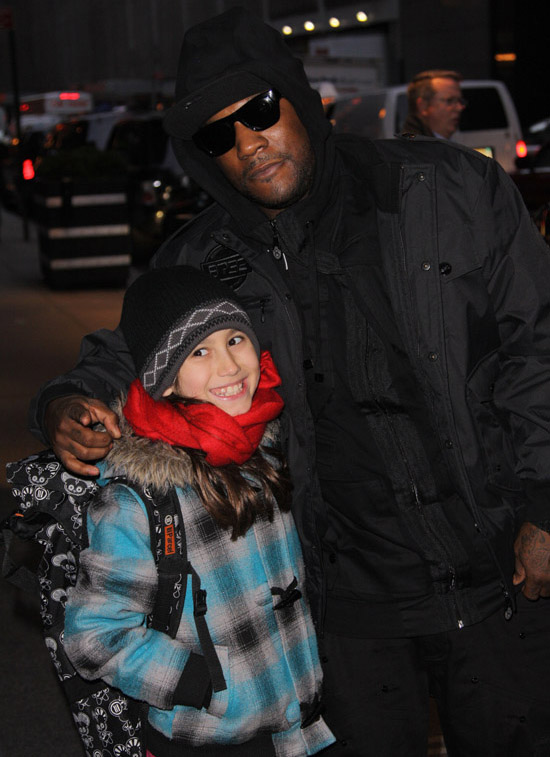 While making his rounds in New York City last Thursday (Dec 10), rapper Young Jeezy stopped and took a few pictures for an adoring fan who just so happened to be a cute little white girl (random … we know!). Not that there's any wrong with a rapper having little kids as their fans, but… we just hope their parents pick their albums from the "clean" section at Walmart!
In related news, Young Jeezy and fellow rapper Gucci Mane recently buried the hatchet and ended their long-running feud a couple of weeks ago during DJ Drama's Gangsta Grillz Radio show on Atlanta's Hot 107.9.
"I'm a hundred percent down with it [squashing the beef], you know I'm 10 toes forward," Gucci said on air. "I'm with it and I think it's a great idea and that's what I'm fittin' to do. I hope everybody is ready cause it's back on."

"That's what it is homie," Jeezy said in response. "What's understood ain't gotta be said man. We gonna do this for the city, so you just hold your head up. Me and Drama gonna hold it down brah, and that's what it is. One hundred."

The beef between the rap rivals began about five years ago, when they battled over the rights to the 2005 hit single "Icy," which both rappers appeared on. It was originally intended for Jeezy's debut, Let's Get It: Thug Motivation 101, but ended up on Gucci's independent album, Back to the Trap House. Since then, both rappers have traded disses back and forth. But, it seems now, those days are over. Maybe the two can even work together … only time will have to answer that question though.

SOURCE
PHOTOS: WENN