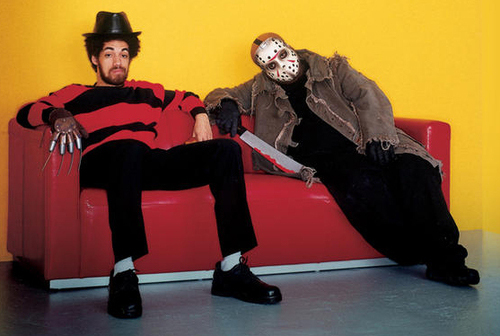 According to Billboard, fans of Gnarls Barkley will have to rely on the likes of Youtube or another online alternative if they want to see their new video for Run. Popular music video station MTV released a statement saying that they will not be airing the video due to its failing of the Harding Test, guidelines established to prevent TV images from triggering epileptic seizures. Apparently the video has way too many strobe effects.
"I don't know exactly what's going on, but we're having issues," said Danger Mouse, one half of Gnarls Barkley. "I think (the video) is cool. It works for me. But I'm not necessarily that easily seasick. We can't predict how people are going to interpret it."
Gnarls' new album The Odd Couple is set to be released on April 8th. A video for the second single, Who's Gonna Save My Soul, is scheduled to be shot within the next week or so.
And yes, you read it correctly. Danger Mouse was actually quoted! Click Here to check out the video (at your own risk, of course) if you haven't done so already…