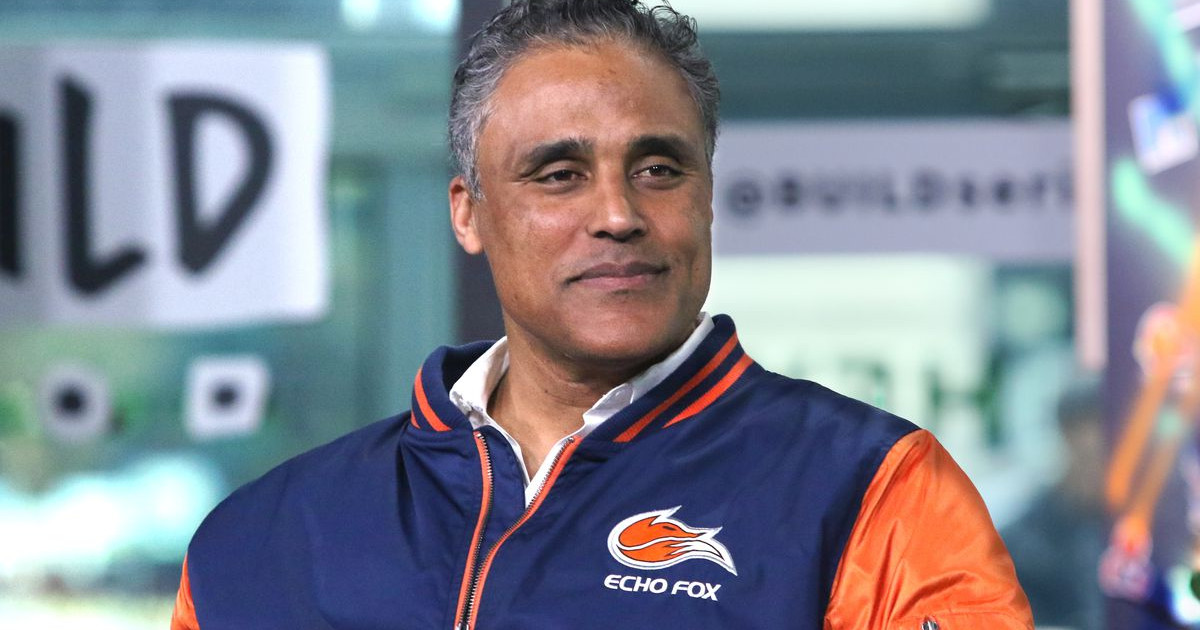 Rick Fox is leaving his own company because of a racist!
According to an email obtained by Dexerto, Fox intends to leave Echo Fox, an esports organization he owns, because a shareholder of the company has repeatedly used the N-word verbally and in emails.
Fox announced his departure and denounced the racist shareholder in an April 19 email.
"This is an official notification of my intention to exit the Echo Fox organization as a shareholder and participant as soon as I am able to facilitate a transaction to do so.

"The recent outrageous and abhorrent display of pure racism made by a significant Echo Fox shareholder as well as threats to my family have made it impossible for me to continue to remain associated with the company."
"I will not support or be associated with such behavior and attitudes displayed at the shareholder level," Fox continued. "Racism is an anathema to what my personal brand strives for and tolerating any form of discrimination such as this is not acceptable."
According to the Dexerto report, an Echo Fox shareholder called former Echo Fox CEO Jace Hall the n-word in a "heated email exchange" that was about a business dispute.
The shareholder also used the racist epithet verbally with Rick Fox. This has been confirmed by the company, Echo Fox.
"Most shareholders have tried to ignore this in the hope it goes away and this has forced Rick's hand to leave," a source told Dexerto.
For some strange reason, the racist shareholder has not been identified publicly. Dexerto chose to withhold the person's name "pending a response to comment" by the racist. And Echo Fox has yet to reveal the name.
Echo Fox finally released a statement regarding the matter on Thursday (Apr. 25). The company confirmed that a shareholder has used racial epithets in emails and "used the same vile language towards Rick Fox personally."
"These incidents are especially significant for us as Echo Fox boasts an unparalleled level of diversity in its principal ownership group, management, leadership and player base," the statement continued.
"Upon being made aware of the incidents, the Company has made various demands to the offending investor, including the investor's disassociation from the company and we are continuing to work diligently towards this end."
League Championship Series commissioner Chris Greeley says that LCS has launched an investigation into the racism allegations.
We have launched an investigation into the allegations and will respond accordingly, based on available actions within our team agreements and the LCS Rules. -Chris Greeley, LCS Commissioner (2/2)

— lolesports (@lolesports) April 26, 2019
Rick Fox, a former forward for the Los Angeles Lakers, founded Echo Fox in 2015. It is a professional esports organization, with teams in League of Legends, Call of Duty, and Super Smash Bros.
It's unclear if Fox will remain with the company once Echo Fox handles the situation and removes the racist shareholder.