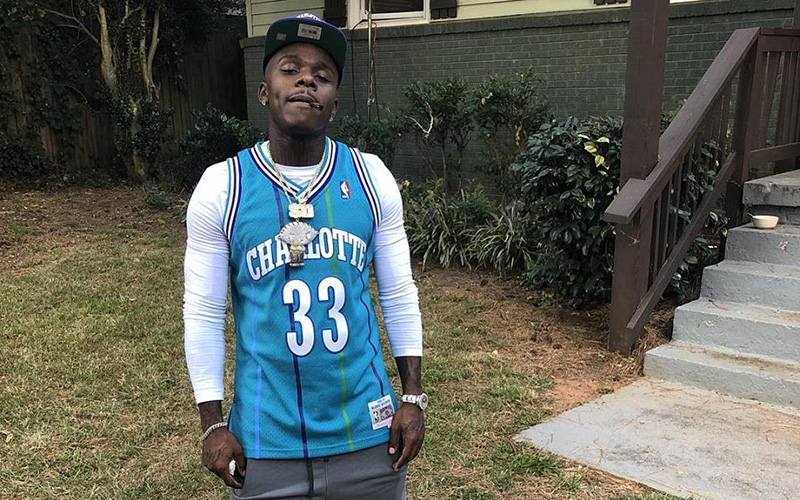 DaBaby is now a free man and has so far not been charged for allegedly shooting and killing a man who reportedly tried to rob him at a Walmart store in Huntersville, NC.
The popular Charlotte, North Carolina-based rapper was released from jail Tuesday afternoon (Nov. 6) not even 24 hours after he reportedly shot and killed a man in self-defense at Walmart Monday evening.
In an Instagram post, DaBaby (whose real name is Jonathan Lyndale Kirk) announced his freedom and dispelled rumors that he was using the shooting incident to promote his recently released mixtape Blank Blank. He also offered his "condolences to the other parties involved."
https://www.instagram.com/p/Bp2kRFxgO_Q/
Kirk was reportedly shopping near the produce section of Walmart when a man allegedly tried to rob him. Acting out of self-defense, the 26-year-old shot the man multiple times, killing him.
An officer doing a routine security check at the store heard the gunshots and took the rapper into custody without incident. The shooting victim, later identified by Huntersville police as 19-year-old Jalyn Domonique Craig, was pronounced dead on the scene.
A graphic photo of the shooting victim has been widely circulated on social media. It shows a man lying on the floor holding himself next to a pool of blood. A gun can also be seen near him in the photo.
Because he acted out of self-defense, it's highly likely Kirk will not face any charges.
Be the first to receive breaking news alerts and more stories like this by subscribing to our mailing list.