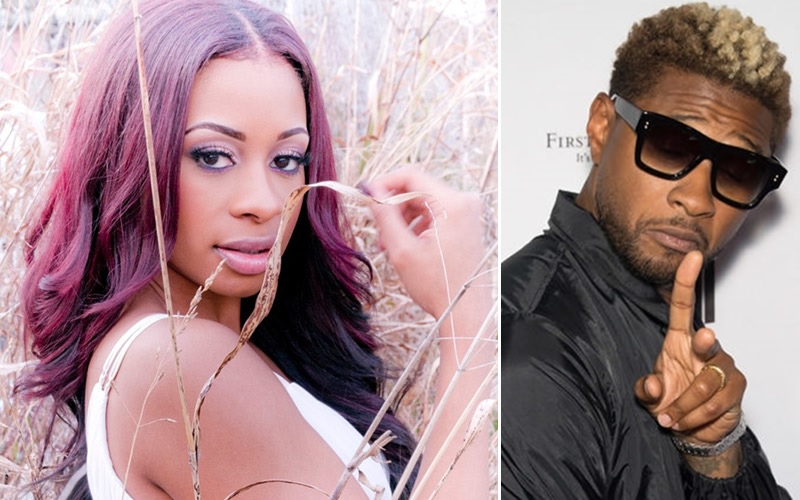 Despite Usher requesting a judge to dismiss her $20 million lawsuit, one of his accusers is not only charging forward with her case, but has revealed her identity.
Laura Helm—previously only identified as "Jane Doe"—filed new documents in Atlanta on Tuesday (Sept. 19) through her lawyer, Lisa West. Citing Usher's "[attempt] to stall the progression of this case" because of her "Jane Doe" alias, Helm decided to reveal her real name.
In new court documents obtained by Radar Online, Helm gives explicit details of her two sexual encounters with the singer and how he allegedly infected her with herpes.
Here are a few things you need to know about Laura Helm.
Laura Helm developed herpes symptoms soon after 2 sexual encounters with Usher and claims she didn't have sexual contact with anyone else.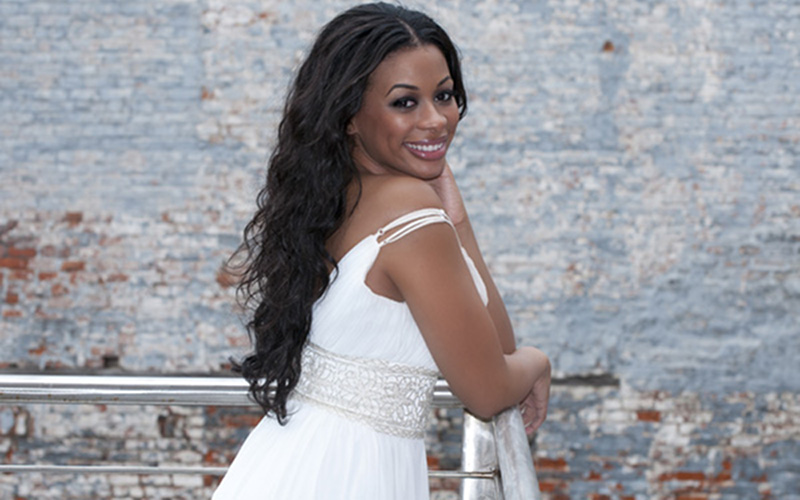 Laura Helm claims she and Usher have known each other for several years, describing him as a "platonic acquaintance who had close mutual friends." Their relationship didn't become sexual, however, until their two encounters in April 2017.
She says she performed oral sex on the singer on April 16 and then they had intercourse using a condom. Their next encounter occurred on April 28 also included oral sex and intercourse, but no condom.
Soon after her two sexual experiences with Usher, Helm claims an "unusual bump appeared on the inside of [her] cheek." She also discovered an "unusual bump the size of a pea that was painful to the touch on [her] vagina." These are symptoms of herpes.
Helm learned that Usher had herpes in July 2017 after a 2012 lawsuit against the singer became public and showed that he paid a woman $1.1 million for giving her the STD without first informing her he was infected.
Helm became concerned for her own health and filed a $10 million lawsuit against Usher for exposing the STD to her as well. She then tested positive for the incurable Herpes Simplex 2 virus. She increased her lawsuit to $20 million and claimed she suffered "extreme and debilitating mental, emotional and physical distress and anguish, humiliation and embarrassment" due to the diagnosis.
She is adamant that she did not have sexual contact with anyone else between her two encounters with Usher and when she developed herpes symptoms.
Usher requested a judge dismiss Helm's lawsuit in August, arguing she has no proof she contracted herpes from him instead of another sexual partner. His lawyer also argued that she assumed any risks when consenting to unprotected sex with him.
Usher used a condom during their first sexual encounter, but removed it after asking Laura Helm to perform oral sex.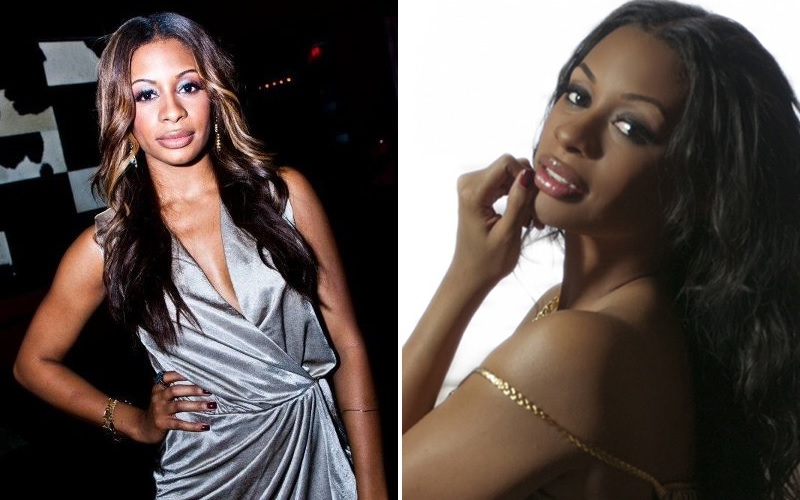 According to the court documents, Laura Helm's first sexual encounter with Usher occurred on April 16, 2017 at her Atlanta home. Helm doesn't state why Usher was at her home, but the visit was initially just two friends conversing.
The two began by discussing Usher's "humanitarian efforts in Africa," as well as current events and the state of U.S. politics. Usher also expressed his concern about contaminated water sources and his plan to install a complete water filtration system in his own home. Helm also says Usher boasted about his lack of stage fright.
The friendly conversation lasted a few hours until they "began engaging in intimate sexual relations" in Helm's bedroom, including "skin-to-skin contact" and "vaginal-penile intercourse."
Usher brought his own condom and used it during intercourse. However, Helm claims Usher took off his condom before ejaculating and requested she perform oral sex on him. She obliged until he stopped her, again before he was able to climax.
Helms says Usher then "grabbed his penis and went into the bathroom." It can be assumed the singer ejaculated while in the bathroom, but Helms cannot positively confirm this.
We should also note that in the 2012 lawsuit, Usher claims he diagnosed with herpes after observing a "greenish discharge" from his penis. This could explain his reluctance to ejaculate in Helm's presence.
Laura Helm says Usher exhibited strange behavior and did not use a condom during their second sexual encounter.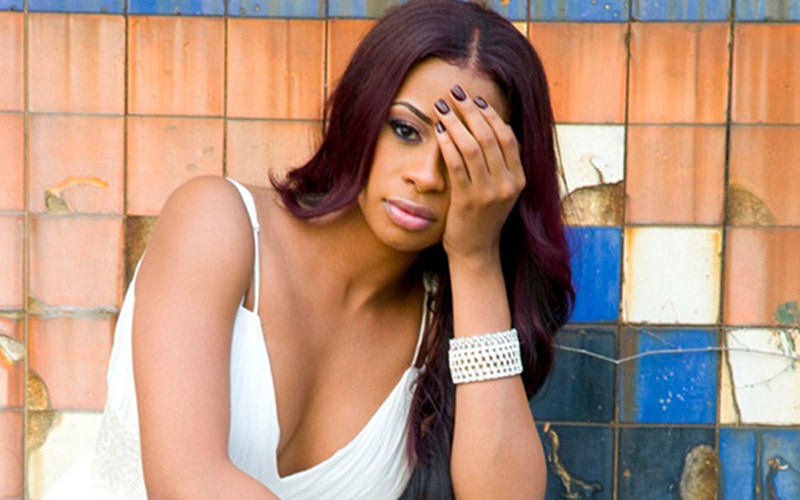 Laura Helm's second sexual encounter with Usher occurred just 12 days later on April 28 in New Orleans.
Helm arrived at Usher's hotel room and she claims he had a "freshly-showered scent." The two briefly chatted until Usher went to the upstairs bathroom and showered again.
Usher repeatedly requested Helm to perform oral sex on the balcony; he then returned the favor. The two then proceeded to have vaginal intercourse without a condom.
Immediately following their hook-up, Helm says Usher "leapt from the bed, grabbed his penis, ran to the bathroom, and began to shower again." As in their previous encounter, Helm did not see Usher ejaculate before he retreated to the bathroom.
"Confused by [Usher's] behavior," Helm left Usher's hotel room while he was in the shower, the court documents state.
A few days after the hotel hook-up with the singer is when Laura Helm noticed the bumps in her cheek and on her vagina.
Laura Helm is a singer from New Orleans who now lives in Atlanta. Her stage name is "Laura Michelle."
Laura Helm is a singer/songwriter from New Orleans and performs under the stage name, "Laura Michelle." According to her official website, she is "an accomplished vocalist, songwriter, dancer, actress and model and has transformed into a multifaceted artist."
Helm recorded her first song when she was 14 years old. She gained New Orleans exposure by singing in choirs, theatrical performances, and commercials.
A lover of fashion, she also creates her own costumes through her line, LaMiche.
Helm was forced to relocate to Atlanta due to the devastation of Hurricane Katrina. She continued to pursue her artistic dream by participating in an artist development center for three years.
Laura Michelle's latest single, "Old News," is currently available on iTunes. Other tracks can also be found on her SoundCloud page.
Be the first to receive breaking news alerts and more stories like this by subscribing to our mailing list.