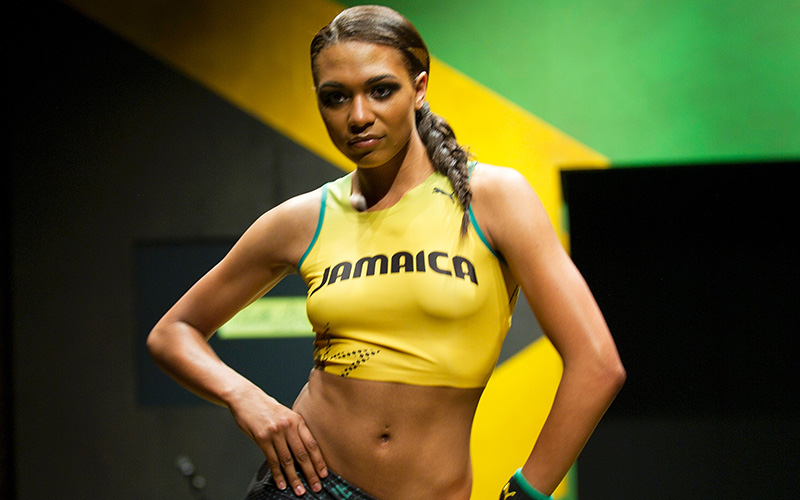 Canadian photographer Stephen Rasmussen posted a series of nude portraits featuring Olympic athletes posing in the nude. Among the group of athletes represented by the W Athletic agency is Usain Bolt's ex-girlfriend, Megan Edwards.
Edwards, who is a junior athlete from Jamaica, dated the world's fastest man for about three months back in 2012. Both being world-class runners from Jamaica, it was easy for the two to relate. But after a short stint together, Edwards called it quits on the relationship, citing the distance as the reason.
But this week, she came back in the spotlight as she posed wearing nothing but her running shoes in Rasmussen's series called The Bottom Line. The Canadian described his photos as using "a minimalist approach" and that he "wanted to see clearly how sport changes and attracted certain body types."
Taking a page from ESPN's body issues, Rasmussen decided to include one piece of equipment for each Olympic athlete to represent the sport in which they are participating.
The sports represented run the gamut, from boxing, to dancing, and wrestling and running. The pictures can be found here.
The series, which was shot in 18 hours, comes just days before the Rio Games are set to officially kick off.