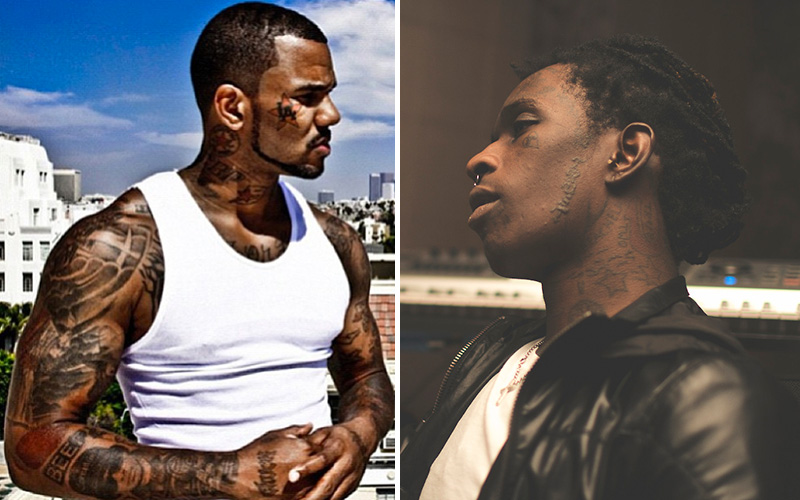 Shit just got realer than real.
The Game has a bone to pick with rapper Young Thug … and it's all over Lil Wayne.
At a a recent concert in New Orleans, Game threatened to "fuck Young Thug up" or anyone who has a problem with Weezy. And from the sound of it, Game isn't playing no games.
"My nigga Tune ain't never been Hollywood, he just been Hollygrove, nigga," Game said on stage. "You know what the fuck it is nigga, Westside in this motherfucker. Anybody fuckin' with Tune got a fuckin' problem with me. I will fuck Young Thug up, on Piru, nigga."
Game also dared Thug to come to California, and promised he will do Thug like how he did rapper 40 Glocc.
"Now come to California, bruh. Do that shit. I dare you. I dare a pussy nigga to walk through California and say 'Fuck Wayne,' I'ma do that nigga like I did 40 Glocc. If a nigga want a problem, that nigga gonna get his ass smoked."
https://instagram.com/p/2V-nESl77O/
https://instagram.com/p/2V_QNeF78P/
Game is really bout that life, so we're sure he will keep true to every single word. Young Thug better watch out!
Be the first to receive breaking news alerts and more stories like this by subscribing to our mailing list.