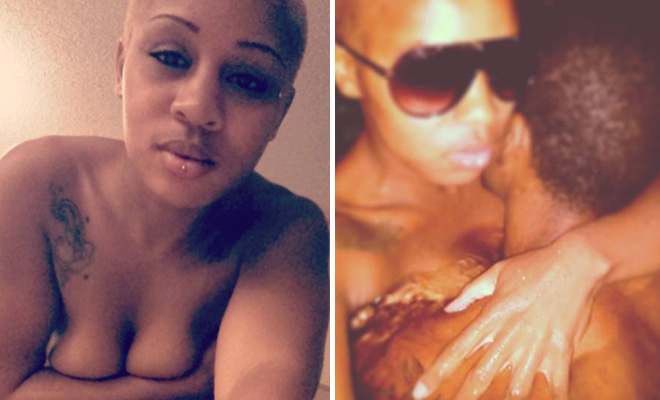 A woman named Brittney Jones almost broke the Internet this past weekend when she posted a video on Facebook of herself performing fellatio on an unknown male.
UPDATE: Brittney Jones Performs Oral Sex on Camera in Courthouse Hallway, Posts Video on Twitter
The 4-and-a-half minute video was removed from Facebook but not before it was re-posted to WorldStarHipHop where it has since been viewed over 2 million times, and folks are already comparing it to the Superhead and Kim Kardashian sex tapes.
On her Facebook page, Brittney is heavily promoting the video and even has a few words to say to all her fans, naysayers and critics.
"TO ALL MY FANS AND HATERS. PEOPLE JUDGE WHAT I DO IN A NEGATIVE WAY, BECAUSE I DARE TO BE ME OPENLY AND NOT HIDING THE REAL ME. OK IM A SUPER FREAK, IM NOT THE FIRST OR LAST OF MY KIND. IM JUST DIFFERENT THEN THE REST BECAUSE I DONT HIDE IT NOR DENY IT. THIS IS ME 365 DAYS A YEAR. I LOVE ME AND MY CRAZY LIFE. I HAVE NO REGRETS OR COMPLAINTS…. AS LONG AS IM HAPPY I COULD CARELESS ABOUT YOUR COMPLAINTS ABOUT MY HAPPINESS!!"
There's a rumor floating around that Brittney is really a man (probably because of her short haircut), but as far as we can tell, she's ALL WOMAN.
Check out some pics below: