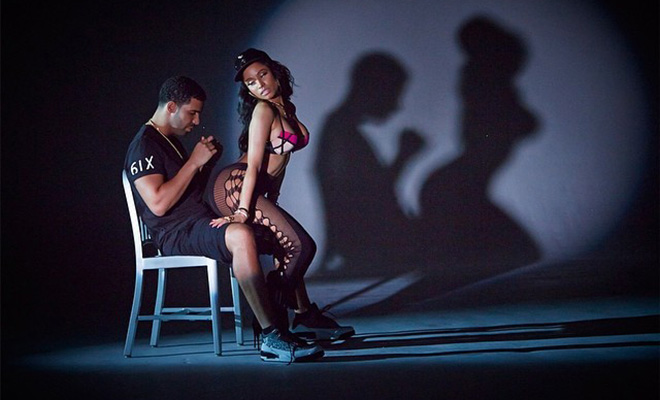 Drake has got to be the luckiest guy alive!
Yesterday on Instagram, Nicki Minaj posted several behind-the-scenes photos from her upcoming "Anaconda" video that premieres Wednesday (Aug 20) on Vevo.
The video appears to prominently feature Drake, who is not only in the video, but also gets a personal lap dance from Nicki, all while practically stealing our dreams. Damn you Drake!
Drizzy reposted a couple of Nicki's pics on his own Instagram, and implied in his caption that Minaj gave him a boner:
Ayyyyyyyye @nickiminaj way way wayyyyyy up. Def the best invite to a video shoot EVER. #ViewsFromMyChair #MyAnacondaWasWayUp
It's a great day to be Drake('s d*ck)!
Check out the pics below: