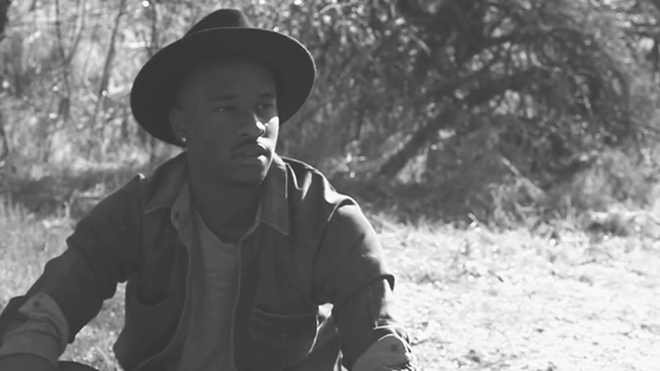 Ladies and gentlemen, loyal readers of GOT, we would like to formally introduce you to up and coming R&B singer Tay Walker — the keyboardist and vocalist in Odd Future's Los Angeles-based band "The Internet," which also consists of Syd The Kyd, Matt Martians, Patrick Paige and Christopher A. Smith.
Walker is emerging from the group to embark on a solo career, and he's kicking off his ambitious goal with the debut of his first solo music video for "Karma," a beautiful ballad that appears on Walker's upcoming project '25 Hours A Day," which is slated for a Spring 2014 release and will reportedly feature guest appearances from Mac Miller and Casey Veggies.
In the black-and-white Drew Kirsch-directed clip, which has a really laid-back, chill, old school vibe, Tay is in a very reflective stage as he thinks about the heartbreak he's going through.
I want, I want the chance to be your man
You understand the reason why I had to leave
I need, I need the strength to walk away
And then understand the issue is that I miss you baby
No, no, no, no, no
Frank Ocean, where you at dude? This guy is definitely coming for your spot. Better watch out! Ha.
WATCH THE VIDEO ABOVE AND SPREAD THE WORD ABOUT TAY WALKER!
Be the first to receive breaking news alerts and more stories like this by subscribing to our mailing list.