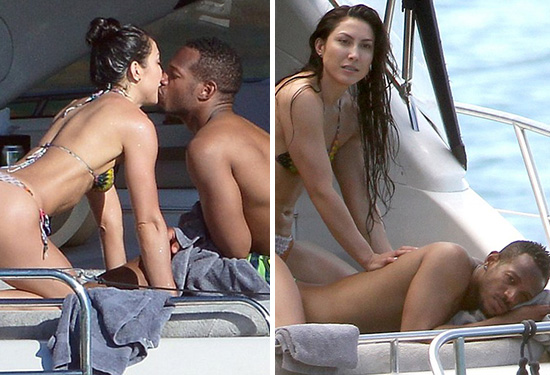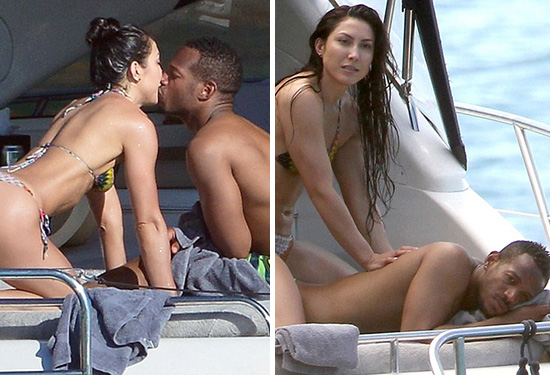 Marlon, who this woman?!? The paparazzi were able to catch some very revealing photos of Marlon Wayans as he enjoyed the company of a mystery woman on a luxury yacht in the middle of St. Barth's over the weekend.
The photos show the 40-year-old actor/comedian cozying up to and sharing lots of hugs and kisses with a bikini-clad brunette; and the two just couldn't seem to keep their hands off each other. The pair reportedly stayed at the Eden Rock resort, which is only accessible via boat, and its villas start at around $930/night.
But wait. Isn't Marlon still with his girlfriend of 12 years Angelica Zackary?
Marlon, who is very private about his personal life, has two children with his longtime love — 12-year-old daughter Amai and 10-year-old son Shawn. And last month the actor confirmed on the Wendy Williams show that he was with his children's mother, although they live in separate homes.
"I have two children, a son and a daughter, my son is 10 and my daughter is twelve," the 40-year-old told host Wendy. "(Their mother is) Japanese and black."
Wendy then asked Mr. Wayans if he was still with Zackary and he said "yes" twice, but said they do not live together because "I like to keep it fresh," as he put it. He went on to say, "When you live together that's when the sweat pants and the cream on the face comes out and it kind of says you're not going to get some."
Well, if you ask us, he and Angelica's relationship seems very weird to start with. They don't live together and she still isn't his wife? After 12 years??? Really?!?
Not sure how Marlon can clear the air about this one… but with a relationship like that, maybe he doesn't have as much explaining to do as you would think.
CHECK OUT THE PICS BELOW:
Photos from: Daily Mail
Be the first to receive breaking news alerts and more stories like this by subscribing to our mailing list.