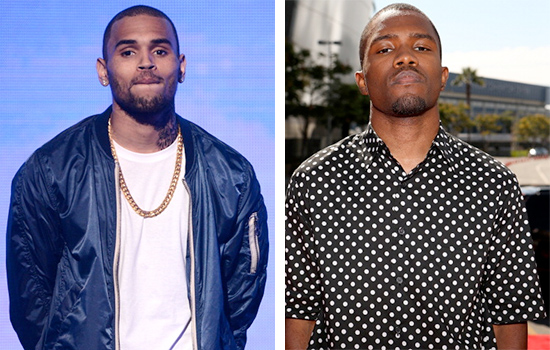 Chris Brown is reportedly under investigation for assault after he got into an "all-out brawl" with fellow R&B singer Frank Ocean outside a Los Angeles recording studio last night.
There are multiple stories floating around, but here's the gist of it. According to TMZ, who received their information from Brown's friends, Ocean was the instigator in the fight, which was apparently over a parking spot and involved a total of 6 people.
But after the incident, Ocean — whose hand was injured in the melee — said on Twitter that Brown and his crew "jumped him," and witnesses on the scene told police that Brown threw the first punch.
TMZ reported:
Chris was at Westlake Studio in the L.A. area listening to one of the artists he represents. The sources say as Chris went to leave, Frank Ocean and his crew blocked Chris from leaving. The sources say Frank said, "This is my studio, this is my parking spot."

We're told Chris went to shake Frank's hand … and that's when one of Frank's people attacked Chris. Sources connected with Chris say one of Chris' friends jumped in front and hit Frank's friend.

Sources connected with Chris say Frank then came at Chris … Chris pushed him away and they started brawling.
Then there's Frank Ocean's account of the events, which he shared via his Twitter page. (FYI: Everest is his dog.)
Now, you might be wondering: 'Why is Chris under investigation for assault if he didn't start the fight, as his people insist?'
Well, that's where Chris' history of making bad decisions comes in. Instead of sticking around for the police so that he could explain his side of the story, Chris fled the scene (Déjà vu?), so all they have to go by is Frank's account of the events. And even though TMZ's story says that Frank Ocean started it, most people aren't going to believe that, considering … you know.
Fortunately for Chris, no one is pressing any charges, but police still want to talk to him about the incident.
If you've been following Chris Brown's tumultuous life over the past few years, you would know that this isn't his first time getting into a fight with another famous person.
Brown, who is still on probation for the 2009 assault of his then-girlfriend Rihanna, was involved in a nightclub brawl with rapper Drake last summer at a New York City nightclub, supposedly over Rihanna.
And incidentally, Chris and Frank Ocean Twitter-beefed in 2011 over a comment Chris made on Twitter that Frank took offense to. So the beef between these two is pretty established.
In regards to this latest incident, Chris' Twitter remains silent (though he hasn't really used it as a personal forum since his last Twitter spat), but he did he share this photo on Instagram of himself and his friends — including R&B singer Mario and Brown's own artist Sevyn Streeter: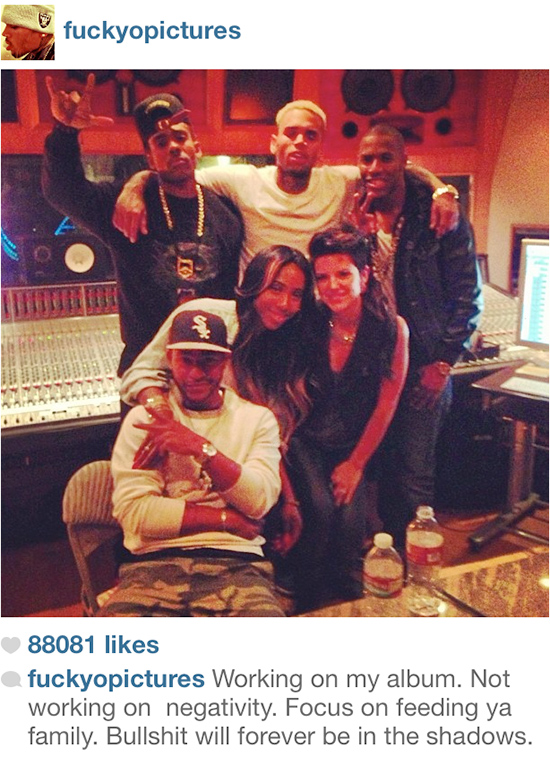 Be the first to receive breaking news alerts and more stories like this by subscribing to our mailing list.