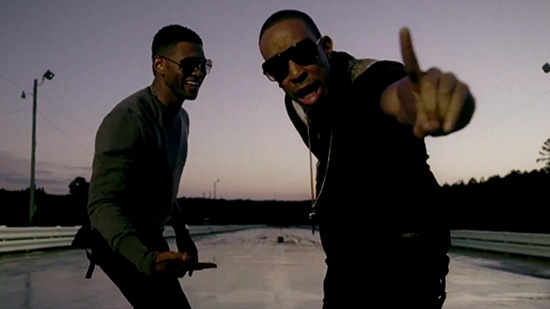 Ludacris and Usher are no strangers when it comes to the music industry. Both Atlanta artists have collaborated several times, namely in the form of Ludacris offering a verse on an Usher track.
In the lead up to the release of his next solo album "Ludaversal,"  the formula has been shaken up a bit.
"Rest Of My Life" is remniscent of a past record in the sense that it features Usher, Ludacris and a world famous super producer. However, instead of the boisterous Lil Jon … David Guetta laces the track with his trademark pop sound.
Make no mistakes about it, this is a crossover record for Ludacris and some of his oldest fans may not embrace it. But it looks like Ludacris has been watching artists like Pitbull and Flo Rida maintain consistent careers by catering to the Top 40 crowd.
In other words, if you like the formula for your music to feature motivational verses, an inspirational chorus, combined with a thumping club beat, then this is right up your alley.
Just because Ludacris is crossing over does not mean the records have to be cheesy, and he is able to maintain a good balance, and is certainly and BY FAR a much better lyricist than the aforementioned Pitbull and Flo Rida.
In the visual, you get a mixture of Ludacris' hip-hop braggadocio flashing back and forth with David Guetta riding around in a Smart car.
The imagery of landscapes, and a hard-working Chris Paul of the Los Angeles Clippers, all drive home the concept of triumph and dedication.
Expect to hear this one playing on local high school warm up tapes across the nation. Hopefully Ludacris' move gives him a strong lead single for "Ludaversal."
Be the first to receive breaking news alerts and more stories like this by subscribing to our mailing list.