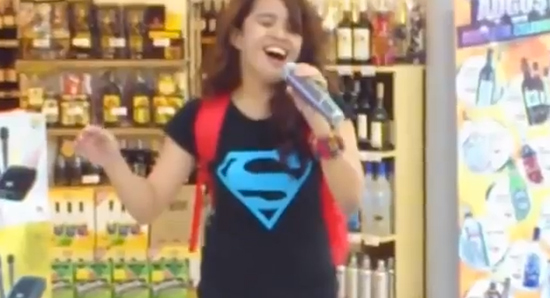 With all of the talk about American Idol, The Voice and X Factor you'd think that all of the singing talent in the world is waiting in line to audition for any one of these reality TV singing competition behemoths.
But little did you know, some of the best talent is right under your nose. Like at your local grocery store.
A video of a young Filpino girl who bravely took to a karaoke machine to sing Whitney Houston's signature hit "I Will Always Love You" is stunning people's senses on the worldwide web.
It's not quite the surprise that Susan Boyle's world famous X Factor debut was … but still, it's a shock to the senses to see this unassuming, shy girl step to a plastic mic and blow like that in front of the wine section while workers mop in the background.
Check out the video of this brand new star born on YouTube below:
Be the first to receive breaking news alerts and more stories like this by subscribing to our mailing list.