In late 2010, a cover of Tweet's "Oops" hit the web, yet it was not the reinvention of the 2002 track that had people buzzing. It was the video, which featured a chain smoking Lindsay Lohan getting close to a tattooed hipster in an unkempt hotel.
It turns out, the video was a collection of footage from a Muse Magazine photoshoot that the starlet had done. But who was the artist behind it all?
The raunchy montage was just the beginning of the public's introduction to one of the most exciting newcomers in rap music.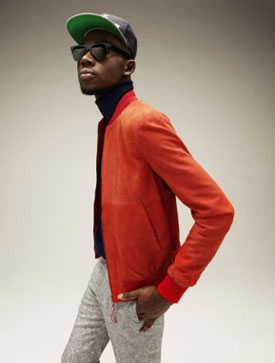 At just 24-years old, Trinidadian born rapper Theophilus London has released some incredible tracks. One could argue that the world of Hip-Hop is in dire need of a socially conscious artist.
London's lyrics evoke the cultural awareness of Tupac, while the danceable beats that accompany his words recall the initial releases of Kanye West.
London's style is the product of a great many influences at work such as soul-pop and electro R&B.
London cites such influences as Michael Jackson and even "The Smiths," the British indie rock group that rose to fame in the 80's, but never actually reached superstardom, though they maintained a cult following for most of their career.
But unlike The Smiths, London seems destined for commercial success. After years of releasing mixtapes, it seems he has emerged from the pool of underground talent that New York has to offer.
His album, "Timez Are Weird These Days," released last summer, boasts a diverse array of songs that range from danceable to poignant.
It also features notable collaborations. TV on the Radio's Dave Sitek, Teegan and Sarah's Sarah Queen, Solange Knowles, and Glasser all make appearances on the Timez.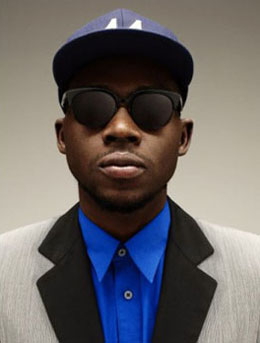 London's Caribbean background, Brooklyn upbringing, and brief residency in the Poconos are likely the reason for his uniquely crafted sound and style.
A perfect example of this may be found in his "I Stand Alone" video, in which he manages to pull off western and urban look simultaneously. The soundtrack ready song is one catchy personal anthem.
The album also features an 80's inspired love song, "Why Even Try." He masters a similar flare on "Love is Real," which manages to be nightclub jam with haunting undertones.
After a standout performance at the Montreal International Jazz Festival last summer, a local reporter revealed "Theophilus London is going to be big. Very big. The buzz has been building for some time." And I couldn't agree more!
Watch Theophilus London's video for "I Stand Alone" below:
Written By: Justine Ashley
Contributing Editor for Gossip On This
http://twitter.com/Justine_Ashley
Be the first to receive breaking news alerts and more stories like this by subscribing to our mailing list.