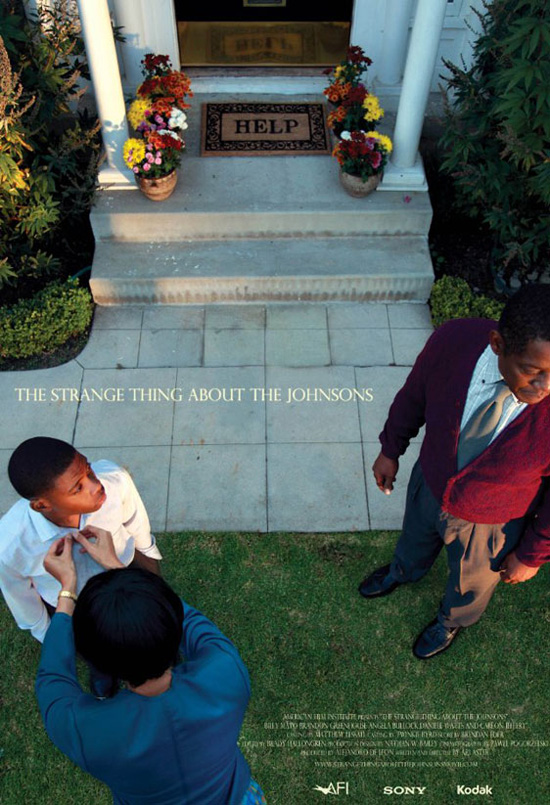 Foreword: This short film is quite disturbing (You probably guessed that from the title!) and should be viewed with extreme caution. We will warn you, however, that once you hit play, and see what unfolds, you will NOT be able to stop watching! Trust us, you're going to want to watch the entire thing from beginning to end. You have been warned.
Now … enjoy the video! 🙂
Plot: The Johnsons are an attractive, well-to-do, upper middle class family. Sidney, husband and father, is a famous poet, known and adored for his kindness and sensitivity.
Joan, wife and mother, is a dutiful housewife, an an obsessive house-maker and the life of every party. Their son, Isaiah, is a charismatic young man who has just gotten married to an equally appealing young woman.
In fact, there is only thing that separates the Johnsons from their charming friends and neighbors: Isaiah, the son, has been molesting Sidney, the father, since he was fifteen years old.
And what's more, Sidney has written a memoir and chronicles, in great detail, the ins-and-outs of the unseemly father-son relationship.
Will the manuscript ever see the light of day, or will young Isaiah have a thing or two to say about it?
"The Strange Thing About the Johnsons" is a dark satire of the domestic melodrama, which asks "What if…?" and then, for some reason, comes up with an answer.
Be the first to receive breaking news alerts and more stories like this by subscribing to our mailing list.