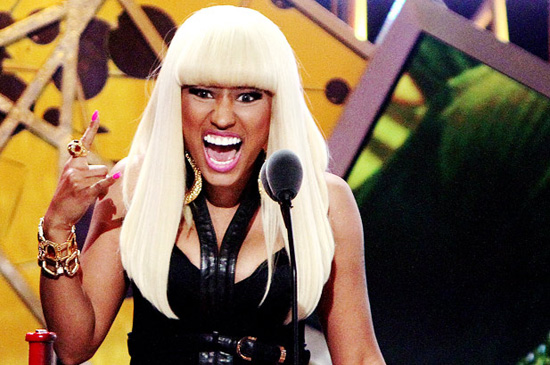 Police have released the audio (via TMZ) from the 911 call made by a hotel staffer when Nicki Minaj was a guest at the Palomar Hotel in Dallas last month.
Minaj was allegedly involved in an altercation between her and another man (believed to be her assistant/hype man Safaree Samuels), which resulted in her getting hit in the face.
In the audio, the Young Money femcee can be heard in the background yelling and screaming at an unidentified male in the background. At one point, she shouts: "Look at what he did to my face! What did you hit me for, what did you hit me for?"
The male in the background can also be heard asking about his luggage.
According to TMZ's original report, Nicki Minaj asked hotel managers to call the cops after she told them that a man had hit her in the face with a suitcase. Once cops arrived on the scene, the rapper refused to press charges.
When the story hit the Internet, Nicki fired back at the reporta via her Twitter, saying:
"The fact that u believe a man either slapped or punched me in the face & didn't leave on a stretcher w/his balls hangin off? #getaF%cknLife. The media could pee on ur leg & tell u its raining. You'd believe it. You'd believe u were an adopted martian if TMZ told u so. #stopit5."
Yesterday, after the 911 call was released, Nicki tweeted: "Can u pls get off my penis?"
Listen to the call below:
Be the first to receive breaking news alerts and more stories like this by subscribing to our mailing list.