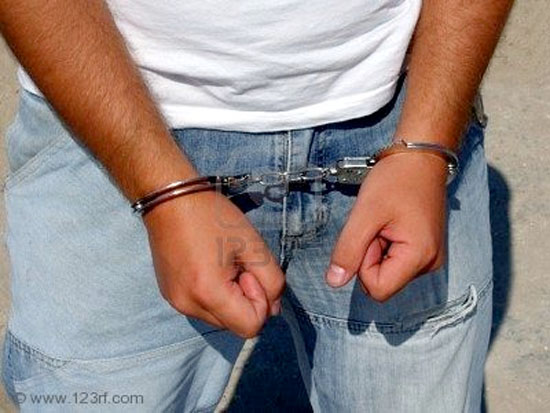 A group of several underground Hip-Hop wannabes over in Iran got in trouble with the law after police found the young boys and girls using vacant homes to record and videotape rap music, which is ILLEGAL in the country!
According to reports, Iranian police raided the homes and arrested the young musicians before confiscating several bottles of liquor and "western style musical instruments."
Peep the full story below:
Tehran Police Chief Hussain Sajedinia told ILNA that several young boys and girls were discovered using vacant homes to record and videotape illegal rap music for various websites and satellite networks. Police raided the homes, arrested the young musicians and confiscated "western style musical instruments" and several bottles of liquor, according to ILNA. The report did not specify when the raids took place, how many rappers were arrested, or how old they were.

"These groups use the most trashy, juvenile and street-like words and phrases that have no place in proper grammar," the police chief told ILNA. "More importantly, they have no regard for the law, principles, proper behavior and language." Police were searching for a girl and several other of the young rappers after identifying them in material found during the search of the vacant homes, ILNA reported. "A court order has been issued for the arrest of all of the accused and police in Tehran will make their utmost effort to arrest these people," Sajedinia told ILNA.

In Iran, rap and rock music is not a serious crime but is considered un-Islamic. Ignoring the laws against playing rap and rock music can lead to accusations of Satan worship and sentences of flogging or a night in jail. It's not clear if the young Iranian rappers are still in jail or what they're being charged with.

Sajedinia accused Iran's underground rap scene of spreading profanity and poisoning young minds. He called for an increase in traditional Iranian music to counter the influence of rap music, ILNA reported. "Those who have been arrested are among those who have veered away from proper behavior, who have distanced themselves from all of life's hardships and are in search of comforts that have no limits," he said.
Wow! ….So does that mean it's illegal to go hard in the motha-f**kin paint in Iran? Guess so!!
Be the first to receive breaking news alerts and more stories like this by subscribing to our mailing list.