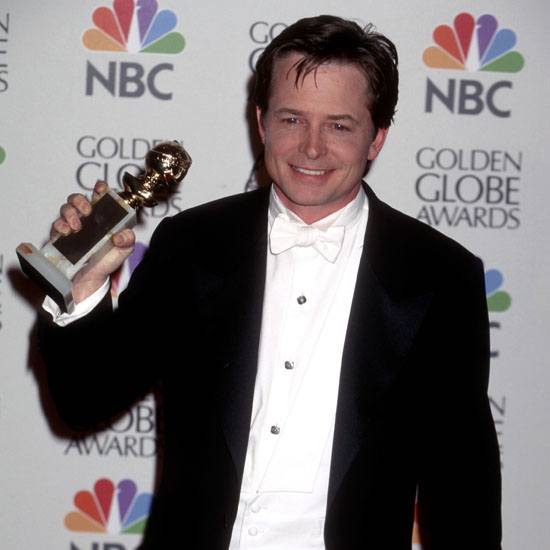 Guess who's back!
Emmy Award winning actor Michael J. Fox, who has been around since the 70's and is most known for his role as Marty Mcfly in the hit 1980's/90's "Back to the Future" trilogy and also for playing Alex P. Keaton in the 80's sitcom "Family Ties", has inked a deal to play a walk-on role in several episodes of the CBS drama "The Good Wife," scheduled to air in the show's 2nd season.
According to various reports, Michael will play a character named Simmon Canning, a sharp-witted lawyer who uses his medical condition to win the jury's sympathy for his client, a giant pharmaceutical company facing a class action lawsuit. And Simon's medical condition just so happens to be Parkinson's Disease, a disease the 49-year-old Canadian actor has been battling for nearly 2 decades.
"We're absolutely thrilled that Michael has agreed to play this role," the show's producers Robert and Michelle King said in a statement. "His intelligence as an actor, combined with his incredible comic timing will really bring this smart, cynical lawyer to life."
Michael J. Fox semi-retired from acting in 2000, 2 years after he disclosed his condition to the public after keeping it private since being diagnosed with the disease in 1991, and has made a few guest appearances here and there on TV shows like "The Practice," "Scrubs" and "Rescue Me."
This new, recurring role on CBS' "The Good Wife" will mark Fox's full-time return to television since taking a break from acting to focus on his work with raising awareness for Parkinson's Disease, which affects over 6 million people worldwide (over 1 million here in the U.S. alone).
What do you think about Michael J. Fox playing a character with Parkinson's Disease on "The Good Wife?"
Be the first to receive breaking news alerts and more stories like this by subscribing to our mailing list.