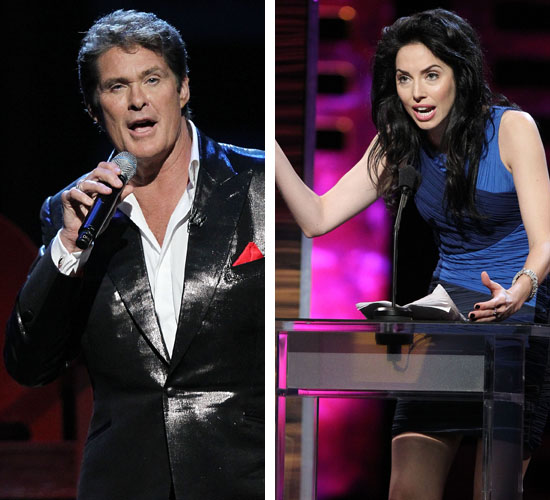 Actor David Hasselhoff sat in the hot seat and was the butt end of a series of jokes from his celebrity friends during Comedy Central's "Roast of David Hasselhoff" which aired Sunday night (Aug 15).
One of the roasters was actress/comedienne Whitney Cummings, who pretty much earned the "roaster of the night" award as she broke Hasselhoff down to his knees with her hilarious and witty commentary. Other roasters included Pamela Anderson, Seth MacFarlane, Jeffrey Ross, Hulk Hogan and more.
Following the roast, top roaster Whitney Cummings (who has appeared on MTV's "Punked"), told the Wall Street Journal:
"I'm so shocked at the response to this roast. I didn't realize I was so edgy. Someone said to me recently that I have a surgical approach. I really make it tight and scientific. I cut the fat. I end up writing hundreds and hundreds of jokes, and in the week before the roast I'll go out to comedy clubs and run them in the clubs to get a feel of them."

Source: Wall Street Journal
Check out 10+ pictures from Comedy Central's "Roast of David Hasselhoff" below…
Be the first to receive breaking news alerts and more stories like this by subscribing to our mailing list.