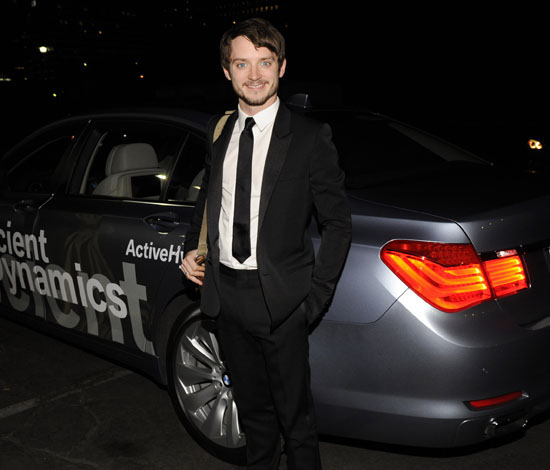 FX announced Tuesday (Jun 29) that actor Elijah Wood will be starring in his first television role in an upcoming comedy pilot on the network. The new show, titled "Wilfred," is an adaption of an Australian series of the same name and will be directed by Randall Einhorn ("The Office" and "Parks & Recreation"). The original series' co-creator Jason Gann will star opposite Wood in the leading role.
According to the show's executive producer David Zuckerman, Wilfred is a comedy "about a guy, Ryan (played by Wood), the girl next door, and mixed-breed dog, Wilfred (Gann), who is part Labrador retriever and part Russell Crowe on a bender."
"Willfred" marks Elijah Wood's very first starring role in a TV series, but the "Lord of the Rings" actor will be seen alongside Katie Holmes, Josh Duhammel and Anna Paquin this fall in Galt Niederhoffer's "The Romantics."
Wood will also lend his voice to "Happy Feet 2," due to be released in 2012 in 3D.
Be the first to receive breaking news alerts and more stories like this by subscribing to our mailing list.