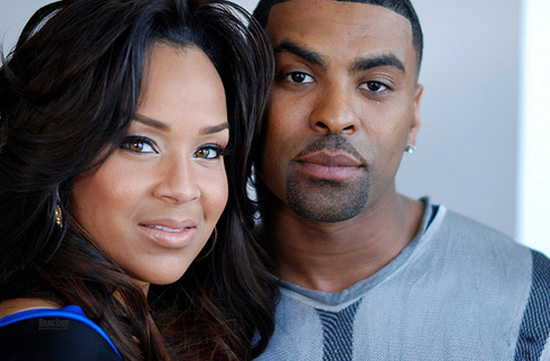 Ginuwine is back again! The R&B crooner is returning with a new album, Elgin, and took some time to speak with HoneyMag.com about his latest musical work, his wife (former rapper Sole), and the alleged affair with Lisa Raye plus a bunch of other things.
Here's what he said about the rumored Lisa Raye affair
"The Lisa Raye affair, which lit up the blogs, was definitely not helpful either. It was totally made up – but I see how it came about. Anytime an artist does something with another artist and you see the chemistry you know there are going to be whispers. I picked her for my video because she is a great artist. We met on set at a play we did in Detroit, and from that experience I knew I wanted to work with her again. So when we were casting the video for my single, "Last Chance," I called her. We had a lot of chemistry on set and were playing and hugging and all of that, and people made way more of it than it really was.

"My wife was pissed off. But I had to reel her back in and let her know that I'm not going to jeopardize what we have for anyone. We have a family, we have kids, we are married. The whole experience taught me how much the business has changed. We were playing, hugging and had chemistry. A lot of times you have to be careful because if you do that in front of the wrong people… Everyone is looking for a story so you have to watch what you do."
And here's what he said about his new album:
"I'm looking for that same energy and love from fans with my latest album. I call this one Elgin, it's my real name. It reflects where I am as an artist, as a father, and as a husband. I'm still talking about love and relationships. That's my strength. I don't think anyone can talk about that subject the way I can. I'm a person that represents love in every aspect of the word. But there's a maturity level there too. I'm not as care free as I once was. I'm way more skeptical of things and way more careful of what I do. Some of the songs on there are a bit risque, but you have to do that to keep the spice.

"I chose to limit collaborations on this album because I like to give the audience all of me. I like for you to get me and me, only. I'm selfish when it comes to my albums. And if I'm gonna get someone its gonna be some women. I have Lil Kim and Trina on an album called Batteries."
He went on to speak about his wife, former female rapper Sole:
"My love for my wife is my number one inspiration though. We've had our ups and downs and we've had our times where we thought we were gonna separate, but I think a strong woman makes a strong man. She's been able to stick in there with me and I've put her through the mud. I attribute my success to her and she deserves every good thing I could possibly do for her and I try to do that as much as I can now.

"My wife came into my life at a time when I was crazy. My dad had just killed himself and my mom died a year later from cancer. I just knew that she was the one. Since then, I've always told people that if you have to ask, that's not the one. Deep inside, you know. But guys can get a little scared. Ultimately, marrying her was an easy choice. We were already living together. We already had a family. So I said, let me let her have her day – because the actual wedding day is for the women. It's not been easy. Marriage is an ongoing process. You never master it."
It's about time that Ginuwine finally talked about this after a year of chatter. Isn't it funny how celebrities will allow rumors to float around without addressing it. To them, it keep there name in the news.
Be the first to receive breaking news alerts and more stories like this by subscribing to our mailing list.