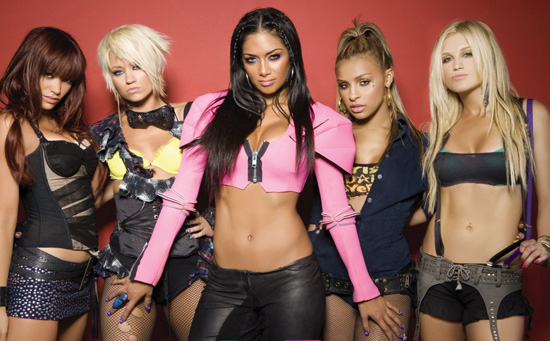 The Pussycat Dolls have finally called it a quits.  The group's future has been up in the air since the dolls all decided to do their own thing. Former Doll Kimberly Wyatt said if mastermind choreographer Robin Antin reunites with the Dolls there will be a drastic change in the lineup.
Kimberly told website Digitalspy: "As far as the Dolls, I don't know. I didn't call the shots then and I don't call the shots now…Almost all of us have left and been pursuing our own thing, and that's how it's been left. As far as I know the group has fully disbanded." Kimberly released her debut solo single 'Candy' this week – said: "I was in a situation where I was unable to grow creatively or as a human being by being in the group. The situation had to change or I had to change. Once I found out the situation wasn't going to change, I had to take the decision upon myself."
Three members of the girl group quit leaving only main vocalist Nicole Scherzinger and Melody Thorton for the new lineup. Kimberly recently posted the song "Not Just a Doll" to her YouTube channel explaining her situation and why she left the group.
Robin, former choreographer, has previously said, "the group will return this year, but given no details as to who it will include, although it has previously been reported Nicole's place in the group is secure. The brand is about female empowerment. Inside every woman is a pussycat doll waiting to get out. There are millions of women out there who want to know what it feels like. I want to bring in new faces."

CONTACT MUSIC
Be the first to receive breaking news alerts and more stories like this by subscribing to our mailing list.