** REMINDER: THIS IS YOUR LAST DAY TO ENTER THIS GIVEAWAY! **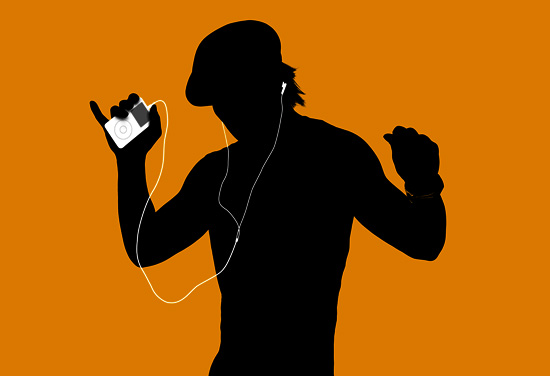 Are you an avid music listener who doesn't necessarily like to use P2P sharing software or illegal web downloads to get your fix? Well look no further than AudialsOne 4, the latest software release from Audials! And it's not just for music: in addition to tunes, you can also download videos, films and podcasts free of charge!
* WHAT IS AUDIALS ONE? *

AudialsOne is a simple, but very useful, piece of software for Windows (sorry Mac users, they don't have a version for you just yet [1]) that lets you record any and everything you hear on any website or streaming application, and automatically saves the sound file as an MP3 on your PC. You can also use the software to search the internet for streams playing relevent material and record songs in batch style, saving you a lot of time and hassle.
AudialsOne also takes your music listening experience a step further by taking care of DRM copy protection and file format problems with music and audio book via its PerfectAudio quality guarantee.
This killer piece of software even helps you record films/movies you watch on internet streams. it has the ability to record clips, capture videos and stream HD movies from video portals and video-on-demand websites (like Netflix, Hulo and others) as they play, which means you no longer have to worry about them disappearing from the Internet when you want to see them again!
* HOW CAN I GET A FREE COPY? *

The licenses for the software itself are worth $59.90 each, but you're lucky you're a Gossip On This reader because the good people over at Audials have supplied us with 10 licenses to give away! So 10 readers will be randomly selected to win their very own license for AudialsOne 4. Here's how to enter:
Leave ONE comment on this post (make sure you use a valid e-mail so that we can contact you if you win)
AND/OR
Click Here to Retweet this post and add the hashtag "#gotaudials4" (you can change the message if you like, just make sure you include the hashtag "#gotaudials4")

Leaving a comment AND retweeting isn't required (you can do one or the other), but doing both does increase your chances to win. And leaving a comment on this post is only allowed once, but you may retweet as many times as you like. We'll randomly select our 10 winners on Tuesday, January 26th 2010. So make sure you secure your spot in this contest giveaway ASAP!
[1] A Mac version is currently in development and we hear it will be released within the next few months.
Be the first to receive breaking news alerts and more stories like this by subscribing to our mailing list.