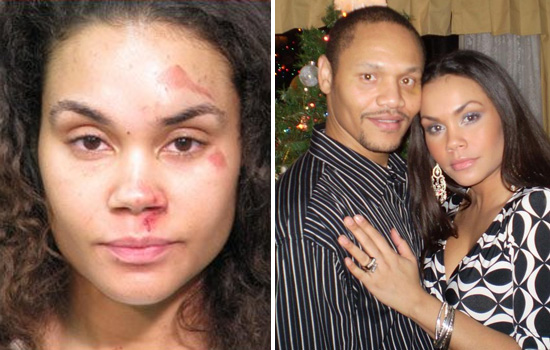 Making the Band 2's Sara Stokes is in trouble with the law for allegedly stabbing her husband with a knife following an argument earlier this month. According to TMZ, the former Bad Boy singer was arrested for domestic violence and assault with a deadly weapon after cops and paramedics were called on August 2nd at her and her husband's Moreno Valley, CA home.
According to police, Sara stormed out of her house after an argument with her husband Tony. She then tripped and fell and accused him of doing it. Sara later grabbed a kitchen knife and stabbed Tony in the arm, while their 3 children looked on!
But Sara's lawyer, Eric Kayira, says the singer and her husband love each other and all of this is just a big misunderstanding.
"Sara and Tony have a very passionate and loving relationship that on August 2, while having an evening of fun, she slipped and fell, hitting her head heavily on the ground and somehow in the process of helping her Tony got injured."
Something about this is a little fishy. Those injuries to her face in the mugshot above look like they didn't come from just a simple fall to the ground. A piece of this story is definitely missing. Remember the car scene (fast forward to 8:00) between Ike and Tina in What's Love Got to Do With It? This is what this looks/sounds like … on a smaller scale.
Be the first to receive breaking news alerts and more stories like this by subscribing to our mailing list.