It become clear today that everyone in the world (for the most part) has their eyes on this crazy Chris Brown/Rihanna situation. A media circus began to form outside of the LA Superior Court Thursday morning as it was announced that Chris Brown would, indeed, be attending court in person, in addition to being charged with two felony counts of assault and making criminal threats. Rihanna will most likely drop the charges and if the rumors of them being married are true, some clause in the law would make it impossible to "force Rihanna to testify against" Chris, which means he could walk free with as much as a slap on the wrist.
The picture to the left shows a group of protesters marching against the paparazzi. They circled the building for a few hours holding signs that read, "Stoparazzi." Hit up Rihannaslaw.com to see what that's all about. And the picture to the right shows two Chris Brown fans, Jana Russell (L) and Nina Burney (R), showing off a picture and a sign putting their unconditional support for Brown on display.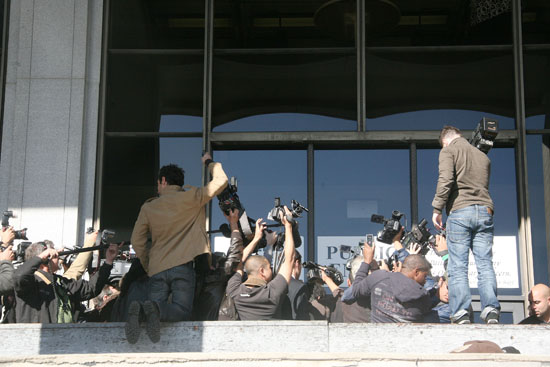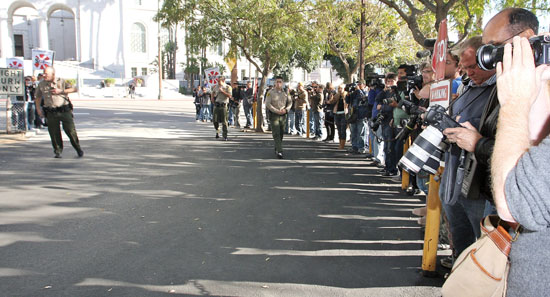 PHOTOS: GETTY IMAGES / WENN
Be the first to receive breaking news alerts and more stories like this by subscribing to our mailing list.