These are five albums we are suggesting for those who are open-minded and willing to explore the other facades of music. Yes, there is more than one genre and we here at GOT have our hands in just about everything. Hopefully, you'll find the beauty within these artists and their art. Beauty is in the eye of the beholder. Or the ear of the beholder … whatever floats your boat!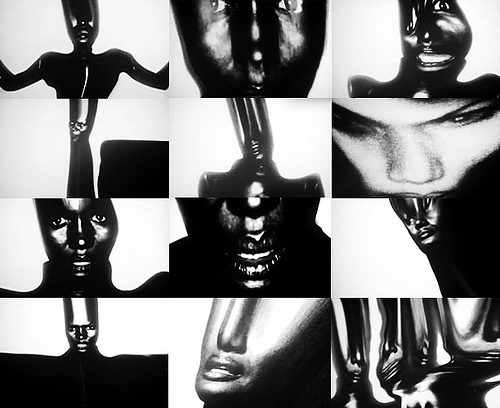 GRACE JONES – HURRICANE – Speak of the Devil, and he will appear, Grace Jones advises on her first album in almost two decades. And it's fair to wonder if the dabblings of sorceress' apprentices Santogold and M.I.A. have summoned up something exquisitely sinister from the past. Jones has always savored extremes, and here, she's alternately demonic the toothy gleam of "Corporate Cannibal" and angelic the gloriously autobiographical "Williams' Blood". On menacing electro-dub opener "This Is," her rhymes lock into place like the high-end components of military-grade armament before exuberantly exploding: "This is me / I'm flying again!" And the centerpiece title track featuring Tricky calls up the primal fury of an island storm. If you can handle the experience that is Grace Jones join her and her masquerade of death.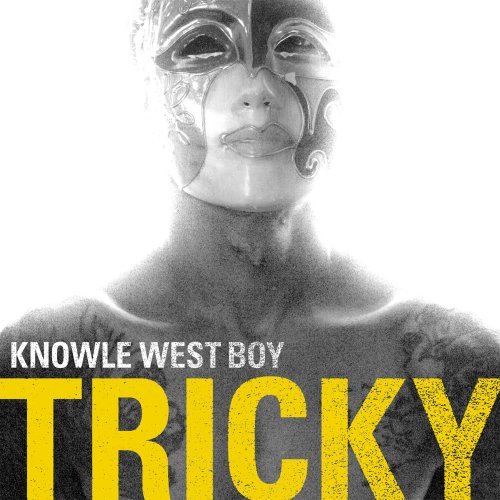 TRICKY – KNOWLE WEST BOY – There's a whole generation who, maybe, got as far as Tricky's third album, Pre-Millenium Tension, and lost the faith. For them Knowle West Boy will actually work as a useful summary of all the places Tricky's been over the last decade. Its diversity defies any useless 'trip hop' tag. It may be initially disconcerting, but then, that's what Tricky's about. And this album is both a tribute to the district that gave birth to the former Adrian Thaws and also the vast range of music that was his childhood's soundtrack. Knowle West Boy is a beautifully produced glide from sinuous steppers like Cross To Bear featuring Icelandic singer Hafdis to the Jamaican dancehall roughness of "Bacative or Baligaga." One minute you're chugging along to "C'Mon," for once, a rock song that works, the next you're flung into the twilight smokiness of "Past Mistake," the post-punkish "Far Away," or the stop-start electronic stomp filled with retribution, "Veronica." Overall, this is an eccentric collection series from Tricky that leaves you speechless.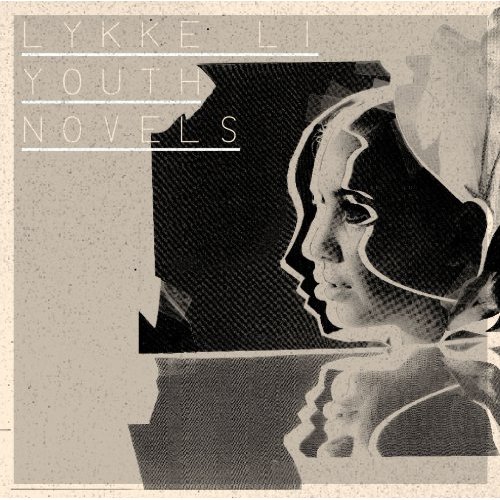 LYKKE LI – YOUTH NOVELS – Twenty-one-year-old Swedish singer-songwriter Lykke Li Timotej Zachrisson, or Lykke Li for short, has been steadily building a buzz among the bloggers since late 2007, and for good reason. After all, a comely young artist with sumptuously fragile voice and a knack for extraordinary pop hooks, coming from a part of the world that simply can do no wrong when it comes to good, smart pop music, and whose debut full-length Youth Novels has been produced by Björn Yttling of indie darlings Peter, Bjorn & John, is the kind of stuff that begs for internet hype. And true enough, thanks to a knockout single in "Little Bit", numerous popular YouTube clips a bathroom performance by she and her band is especially charming, and a gregarious, energetic presence in concert, that groundswell of word-of-mouth appears to be cresting at just the right time: Youth Novels debuted at number one on the Swedish album charts, the ravenous UK music press has leaped boisterously onto the bandwagon, and a North American release date is imminent.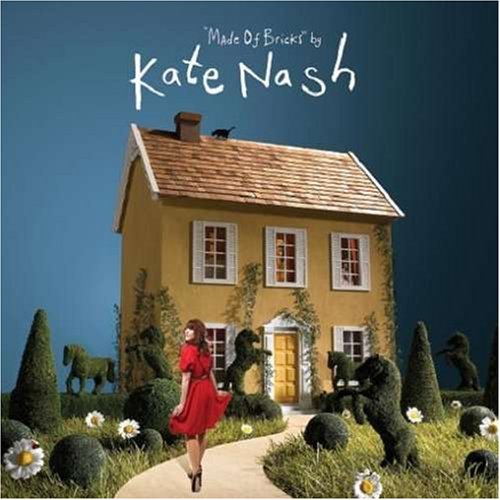 KATE NASH – MADE OF BRICKS – Kate Nash is the perfect pop starlet. She sounds enough like one existing star to make her an already snug fit for your tastes (if it needs spelling out for you–L.I.L.Y.A.L.L.E.N–there's no getting away from the thematic and elocutionary parallels, no matter how much the lady doth protest. She's ordinary-ish. She's you, your girlfriend, that girl over there you adore/admire, only clearly cuter and packed with a sharper tongue. She sings of nothing much, but sings it with juicy vim and bright expressions through a deliciously theatrical voice-box, a hangover from her stage school background that faltered, leading her to channel her wit and personality into writing songs. A sprinkling of anarchy too–something for the parents to disapprove of? Well, she's got a filthy mouth and a frankly blast grasp of the Queen's English. It's a shame really that her album didn't make the perfect pop debut. Kate Nash's debut album is the epitome of a pop album and if you like it fluffy and cute this is for you.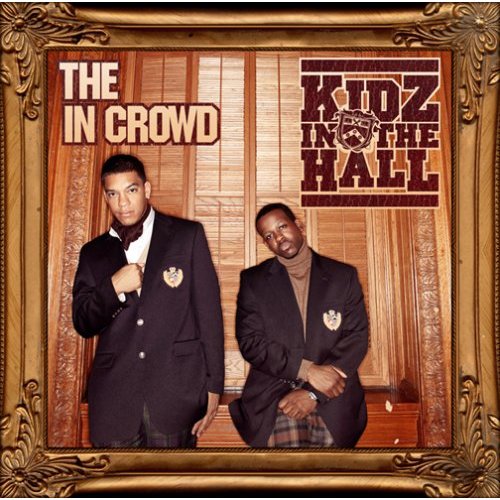 KIDZ IN THE HALL – THE IN CROWD – The Who Image is everything in hip-hop. So when Naledge and Double-O, two ivy league graduates turned hip-hoppers, released their 2006 debut album, School Was My Hustle, it took some time to win fans over. Their clean cut, suburban image didn't exactly capture the imagination of hip-hop fans, but thankfully, their talent did. The fact the duo was inked to Rawkus Records, and co-signed by hip-hop producer, Just Blaze, didn't hurt either. Naledge and Double-O met at the University of Pennsylvania in 2000. Naledge is a Chicago, IL native who is not only a respected lyricist but an author as well, self-publishing his own book, The Straight Jab. Double-O's background is equally as impressive, as the Lakewood, NJ beat-maker ran track and field for Belize in the 400-meter hurdles at the 2004 Summer Olympics. Kidz in the Hall follow in the tradition of the aforementioned groups in spirit. Naledge is certainly a talented lyricist, and Double-O is a proficient crate digger with a penchant for soulful samples. They are two talented individuals who share a passion for the hip-hop culture. This is evident throughout their sophomore LP, The In Crowd. The cocksure Naledge flaunts his complex rhyme scheme on "The Blackout," a brilliant early '90s derived boom bap track. The song is a throwback to the heyday of hip-hop, when dope rhymes and hard beats were all you needed. The duo also shows its diversity on "Inner Me," which finds an existential Naledge chronicling the trials and tribulations of an aspiring emcee. Overall, the album is a great follow up from there debut album.
Be the first to receive breaking news alerts and more stories like this by subscribing to our mailing list.