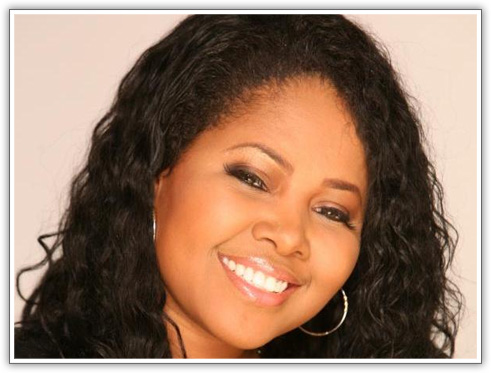 Apparently VH1 has given yet another reality show standout their own reality series.
Do you like big girls? Come on now, really, do you have an affinity for thick chics? Keep It Real, fellas! Well, we have the hottest plus size girl on the planet, and she's looking for love right now!

If you've seen Vh1's hit show, "I Wanna Work for Diddy", you know who she is~That's right the big girl, with big skills and big dreams, and all the sexy. It's Poprah!!!

She's in Atlanta right now casting for her own reality show, Big Girls Need Love Too! And she's looking for a man just like you!

Auditions are this Tues., December 16th, that's tomorrow, brothers. So you need to email Hollywood South right now for more information. If you are 21 or older, ready to get your swag on reality tv call'em right now. Any race, any style, hip hop, corporate exec, rocker, geek, activist, whatever, it's all good! Email your phone number and photo to production@hollywoodsouthproductions.com
I have no idea why VH1 keeps making these shows! One of these days I'm actually not going to watch one! Hell, who am I kidding, VH1 knows they got us addicted! I mean did you see the last episode of Real Chance of Love? Will ya'll be tuning in to see Poprah find her "soul mate"?
Be the first to receive breaking news alerts and more stories like this by subscribing to our mailing list.