Yesterday, as President Bush and Iraqi Prime Minister Nuri al-Maliki shook hands during a press conference in Iraq, and Iraqi journalist got up and threw not 1, but 2 shoes at Bush. Unfortunately, he wasn't hit. Damn his reflexes and damn that journalist's aim!
Bush ducked, and the shoes, flung one at a time, sailed past his head during the news conference with Prime Minister Nuri al-Maliki in his palace in the heavily fortified Green Zone. The shoe-thrower — identified as Muntadhar al-Zaidi, an Iraqi journalist with Egypt-based al-Baghdadia television network — could be heard yelling in Arabic: "This is a farewell … you dog!" While pinned on the ground by security personnel, he screamed: "You killed the Iraqis!" Al-Zaidi was dragged away. While al-Zaidi was still screaming in another room, Bush said: "That was a size 10 shoe he threw at me, you may want to know."

Hurling shoes at someone, or sitting so that the bottom of a shoe faces another person, is considered an insult among Muslims.

[ SOURCE ]
What a way to end a presidency! All jokes aside, we're glad they were only shoes. It could have been worse. Much worse…
Follow the break for pics of the incident.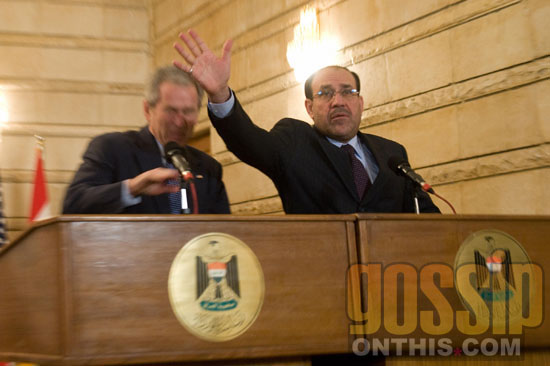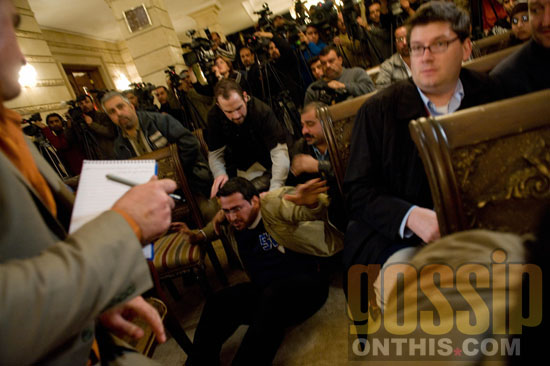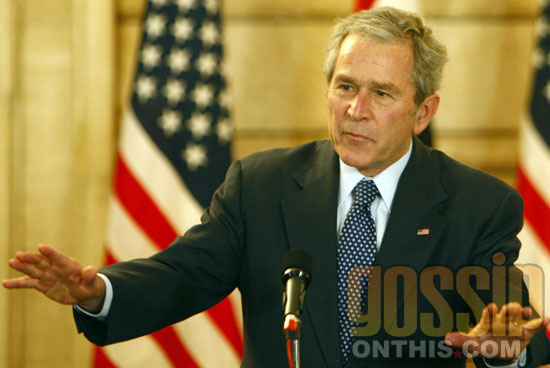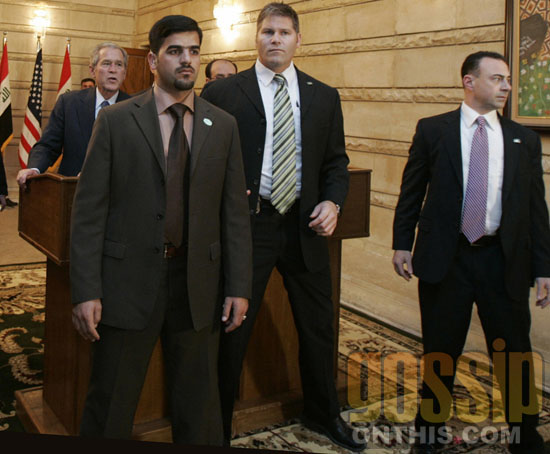 PHOTOS: AFP / GETTY IMAGES
Be the first to receive breaking news alerts and more stories like this by subscribing to our mailing list.