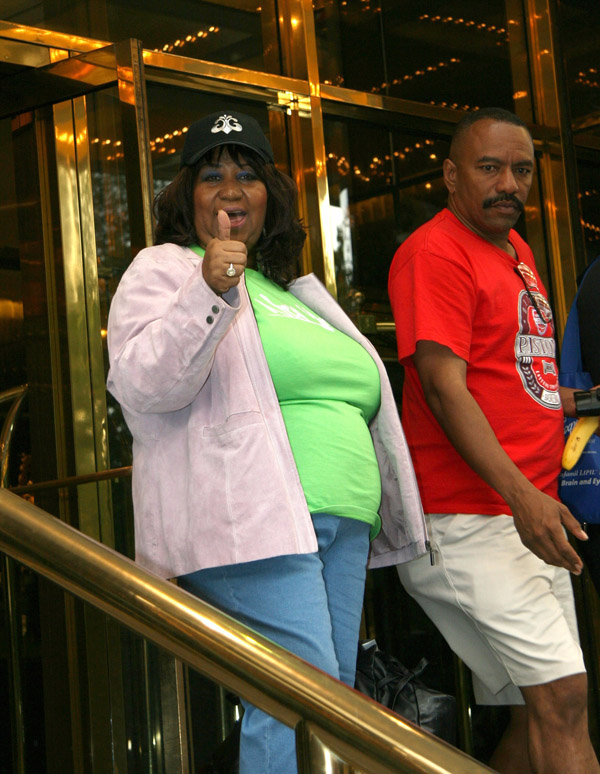 NEW YORK CITY // THURSDAY, SEPTEMBER 11TH 2008 » Okay, don't get me wrong. There's nothing wrong with a big girl. But I'm pretty sure most big girls know about the "big girl color" rule. There are some colors that big girls shouldn't wear. Case in point: Aretha Franklin aka ReRe the Body (copyright the e-homie Fresh). I'm not sure who told her it was okay to walk out the house with a lime-green shirt, ESPECIALLY with those cannons on her chest she calls "breasts," but whoever they are needs to be led out to a field and shot. Twice.
Oh, snap! Is that a House of Dereon cap? Let me find out ReRe is on the wig crypt's payroll.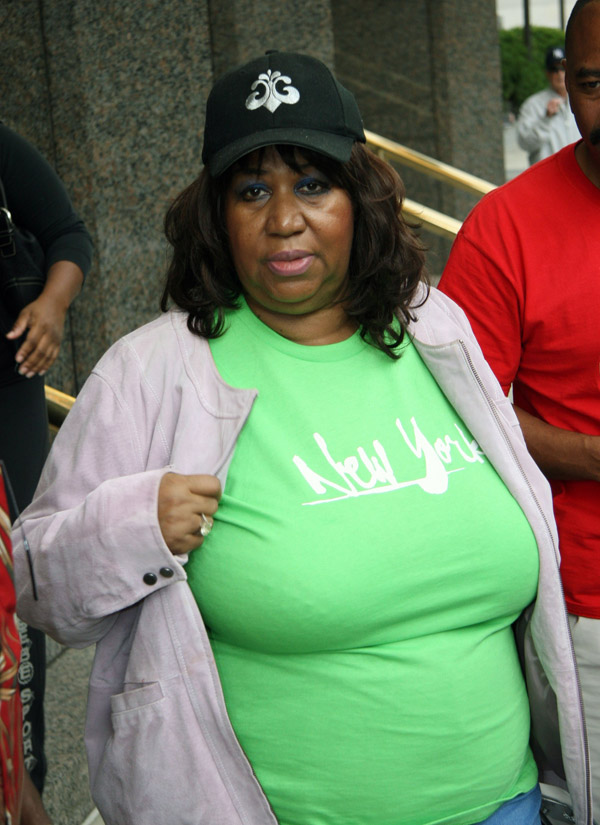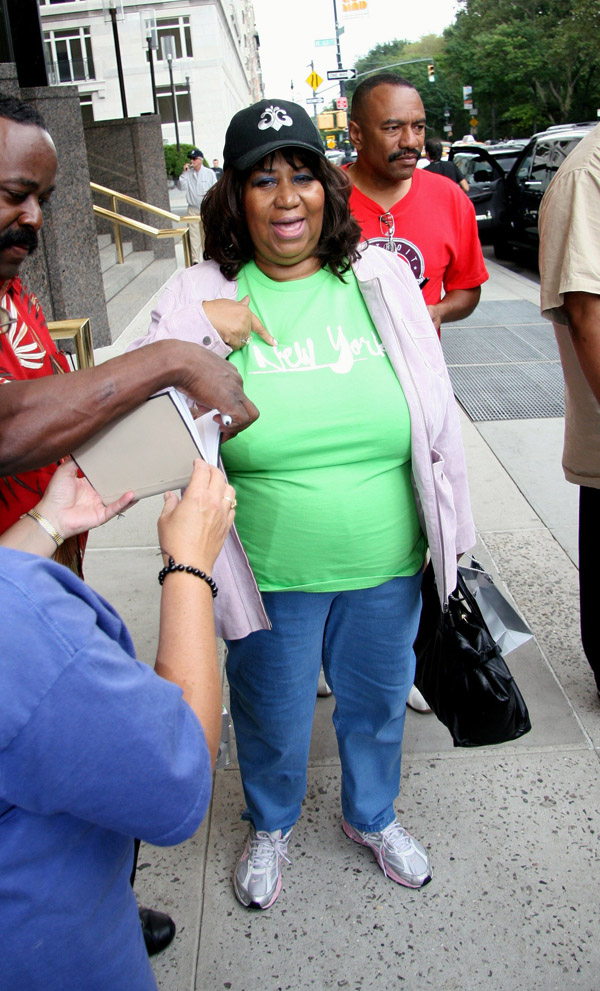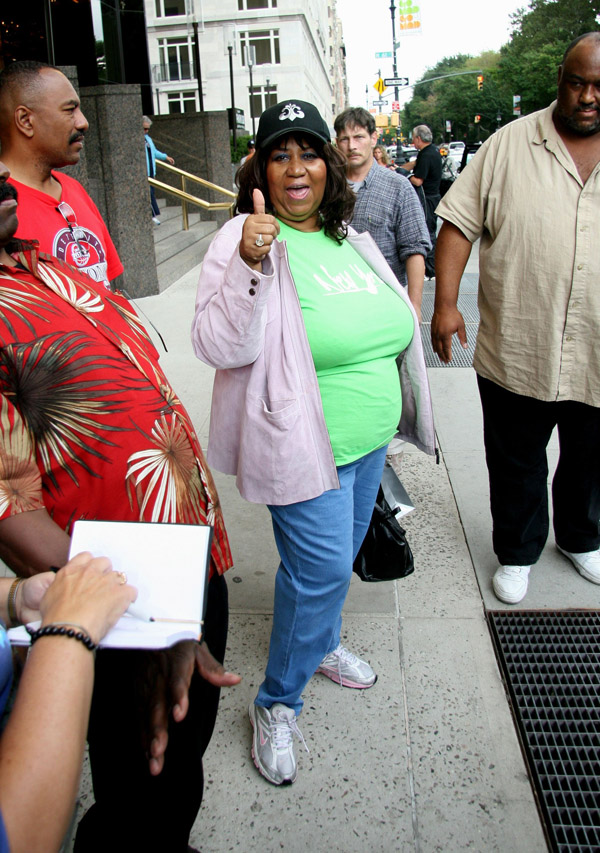 Be the first to receive breaking news alerts and more stories like this by subscribing to our mailing list.