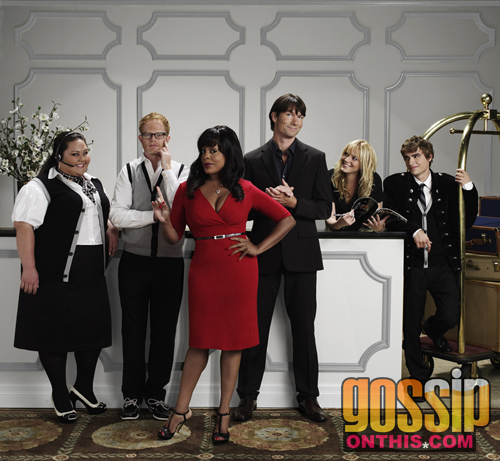 BE SURE TO CATCH "DO NOT DISTURB" WHEN IT AIRS TOMORROW NIGHT AT 9:30 PM (EST)!
DO NOT DISTURB (working title) is a hilarious workplace comedy set at one of New York City's hottest and hippest hotels: The Inn. Named one of the Big Apple's "10 Best Places to Stay," The Inn is just that – the "in" place to be, with its chic decor, stylish staff and celebrity clientele. Behind the scenes, however, the upstairs/downstairs dynamic tells quite a different story.

The hotel's top-notch reputation and sophisticated look is due in large part to NEAL (Jerry O'Connell, "Crossing Jordan") – at least in his opinion. Although The Inn's charismatic owner R.J. (guest star Robert Wagner) takes all the credit, Neal is the egotistical, hyper-stylish, detail-oriented general manager who will do whatever it takes to keep the hotel and its employees up to his standards.
RHONDA (Niecy Nash, "Reno 911!") is the head of Human Resources who also keeps Neal's demands in check. She's brash, fabulous and brutally honest and runs the HR department from her bullpen downstairs with a set of rules that are all her own. Rhonda does her best to keep the back of the house in line and the front of the house out of trouble.

At the front desk handling check-in while wearing 6-inch Manolos is NICOLE (Molly Stanton, "Twins"), an aging model who is svelte, cynical and slightly starving. Fresh from Nebraska is JASON (Brando Eaton, "Zoey 101"), the naive bellman who would prefer to work behind-the-scenes but was hired to show off his chiseled face and perfect pecs at the front of the hotel.

The downstairs staff includes MOLLY (Jolene Purdy, "Donnie Darko"), a reservations clerk who dreams of pop-singer stardom as much as she craves to be part of the action upstairs; and LARRY (Jesse Tyler Ferguson, "The Class"), the head of housekeeping who spends more time on the phone cleaning up his messes at home, than he does cleaning up after the guests upstairs.

DO NOT DISTURB, a 20th Century Fox Television production in association with Reveille, LLC and Principato-Young Productions, is written by Abraham Higginbotham ("Arrested Development") and executive-produced by Howard Owens ("30 Days," "Nashville Star"), Carolyn Bernstein, Paul Young ("Reno 911!"), Peter Principato ("Reno 911!") and Brian Dobbins ("Adopted"). Jason Bateman serves as director of the pilot.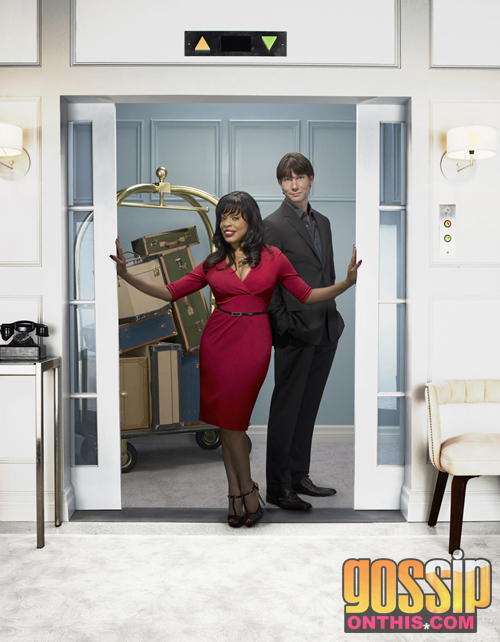 Be the first to receive breaking news alerts and more stories like this by subscribing to our mailing list.