Pharrell Williams and Chad Hugo (of production team The Neptunes) and Shay Haley, collectively known as N*E*R*D, return to release their third studio album, Seeing Sounds (Interscope), available June 9th, 2008; but you may pre-order the album on AMAZON now!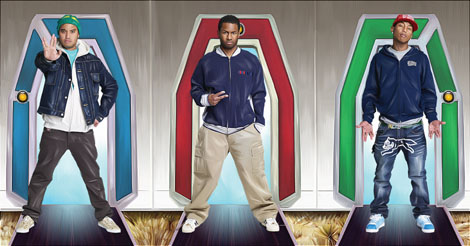 The album starts off as an innocent childlike melody then filters with a showery noise and Pharrell talking about vivid, nostalgic memories of when he was 7 years old … and … um … I'll just leave it at that. Next the album cuts to "Everyone Nose (All the Girls Standing in the Line for the Bathroom)" and "Windows"; already I'm getting a groovy 80's vibe.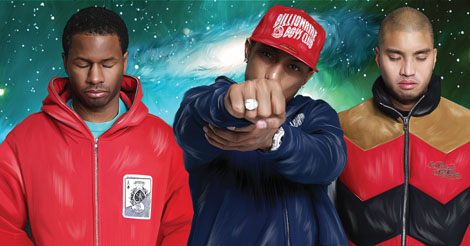 Things start to speed up a bit with the rockish, hip-hop influenced "Anti Matter" and "Spaz," one of my favourite tunes from this album. "Yeah You" is a nice, smooth midtempo joint a la "Sooner or Later," though the ladder has its subtle high points. "Happy" is another favourite of mine; another rock tune. "Kill Joy" is enticingly suspenseful. "Love Bomb" is starry and stellar! "You Know What" and "Laugh About It" are some more tunes I favor from this album, they're both rockable! Although Seeing Sounds wasn't half bad, I felt that there were holes in the overall delivery compared to N*E*R*D's previous work. And the ending did not do much for me at all I must say.
Be the first to receive breaking news alerts and more stories like this by subscribing to our mailing list.