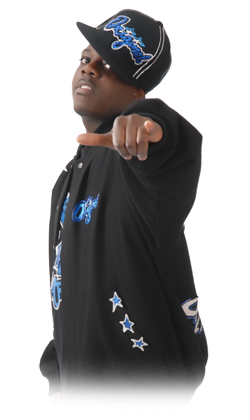 What gives a rapper the extra "umph" they need to take the game by storm is; Originality, or in this case, "originel-ity." The new comer was given the name Originel because of his one of a kind swagger. The "E" was taken from his prior nickname and tossed in his rap name to give it a twist. The Brooklyn-bred rapper from Bushwick began to rap at the tender age of 16, and a few years later had his mind focused on seriously pursuing a career in music. Among other hip-hop heavyweights, Originel credits Notorious B.I.G., Jay-Z, R. Kelly as his main influences. "I consider myself a lyricist. I have a way with words and I'm blessed to put words together the way I do," says Originel.
[audio:originel_fresh-from-the-face-to-the-floor.mp3]
His talent is reflected in the 30 plus songs he has recorded thusfar. Although he was initially a local battle rapper, Originel has evolved into more of a lyricist and prefers to make startling music rather than lack substance in his rhymes. Originel has yet to collaborate with any major artists but supports industry unity and extends open invitations to make hits with anyone who shares his musical vision. His latest single "Fresh from the Face to the Floor" has gained a buzz from a single mixtape placement to a national level through Myspace.com. Originel's passion and drive for music is what makes him more of a complete artist. "Originel-ity," is not only the title of Originel's debut album but it is original music that he plans to deliver to fans.
Be the first to receive breaking news alerts and more stories like this by subscribing to our mailing list.