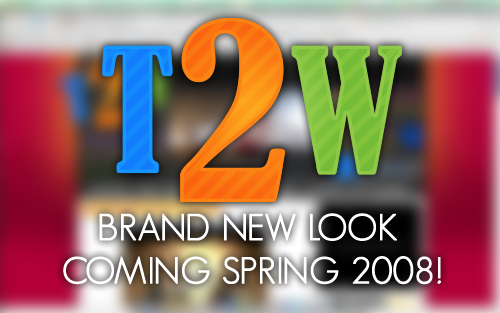 BE ON THE LOOK-OUT FOR A BRAND NEW LAYOUT // SPRING 2008!
The current layout you're looking at has ran its course. We've been rocking the same look for almost a year, so I thought now, more than ever, would be the perfect time to completely overhaul the look/style of this blog, and try something new! Even though this second version of Think2wice has seen a few "minor" revisions over the past 10 months, I'm ready for something completely different, and I hope that you are too. So for the past couple of weeks, I've been putting together a brand new layout that I plan on releasing in the Spring, so definitely be on the look-out for it. Above you can see a little "sneak preview" of how it's going to look. The next time you see that image, you'll actually be looking at the brand new THINK2WICE.ORG!
Be the first to receive breaking news alerts and more stories like this by subscribing to our mailing list.