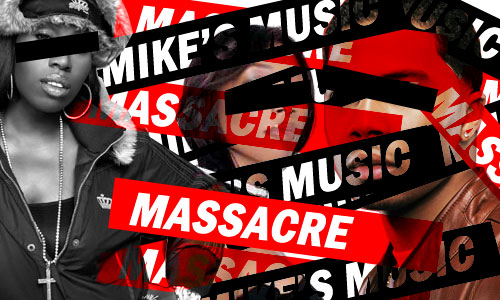 Here R&B songstress Alicia Keys covers rock band The Fray's chart-topping single "How to Save a Life," it peaked in the top 3 of the Billboard Hot 100 chart. I don't feel this was Alicia's best, to be honest. The song just didn't fit well with the singer's usual sound to me, however, I did enjoy this cover.
Alicia Keys – "How to Save a Life" (cover) – page link // direct link
"Shake Your Pom Pom" is another song by Missy Elliott that will also appear on the Step Up 2 the Streets soundtrack. Although a snippet, I'm not really feelin' this one from Missy, the beat is enticing though. "SYPP" is said to be a Timbaland/Danja production but neither has confirmed as of yet.
Missy Elliott – "Shake Your Pom Pom" (snippet) – page link // direct link
"This Must Be Love," by R&B/pop singer Brandy, is a "rumored" song, produced by Bryan Michael-Cox, said to be included on her forthcoming album. Really, I'm just happy to be hearing new material from Brandy, it's been son long, and when little snippets of this song flown around last year people were excited.
Brandy – "This Must Be Love" – page link // direct link
I don't know if any of you remember me posting on J. Valentine but he's a new R&Ber from the Bay Area who recently signed to J Records. "I Just Wanna" is a brand new sensual track that can be streamed below. I was highly impressed with "She's Worth the Trouble" so ultimately I was anxious to hear more new material from Valentine. With this song I get a R. Kelly feel, real smooth and melodic.
J. Valentine – "I Just Wanna" (DJ) – page link // direct link
This is just an extra track I wanted to include from Duran Duran. The song is called "Tempted" and it was produced by Danja. This is my jam!
Duran Duran – "Tempted" – page link // direct link
Be the first to receive breaking news alerts and more stories like this by subscribing to our mailing list.