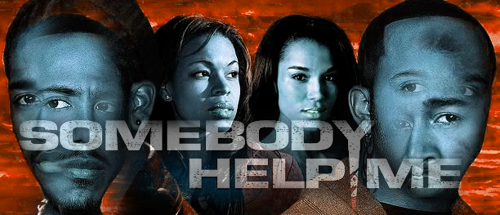 YOU can get your name on the VIP list and possibly meet the stars of the film Somebody Help Me on DVD and in stores right now! So, if you live in Atlanta, Georgia and would like to attend this screening proceed onto reading…
Send me a message via Mike@Think2wice.org with your full name for the VIP list, number of guests you are bringing, blog (if you have one) and contact. I will then contact you back, accordingly, with appropriate details for tomorrows screening in the "A!" That's it! Have fun, and enjoy yourself! Afterwards you can do a brief write-up on the film and your experiences meeting stars like Marques Houston and Omarion. You send your review into us and we will be sure to post it on the site! This is not mandatory, but it would be grand!
Remember the deadline to get all of this info into me is by midnight tonite, the first 5 individuals to email me will get to see the movie for FREE and get a chance to meet Marques Houston and Omarion!
Be the first to receive breaking news alerts and more stories like this by subscribing to our mailing list.