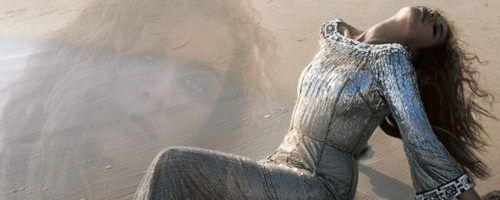 Dammit, ok now I'm all on LEONA LEWIS' tip becos of Toya =P
This is British singer Leona Lewis' second UK single, "Angel," from her upcoming LP (already released in the UK), Spirit, set to release in the U.S. January 2008 to my knowledge … Wow, her voice is so angelic and sort of flows for this song! And I agree with Toya, it does have an "Irreplaceable" feel to it, I guess becos it was produced by Stargate as well, as they did with Chris Brown's second single, "With You," from his upcoming Exclusive album. Anyway, I just wanted to see what you guys thought? I mean, I never really heard of her :s but I like her! We'll see how well Miss Lewis does when she hits the U.S. I can't wait to hear more material from this chick!
Be the first to receive breaking news alerts and more stories like this by subscribing to our mailing list.