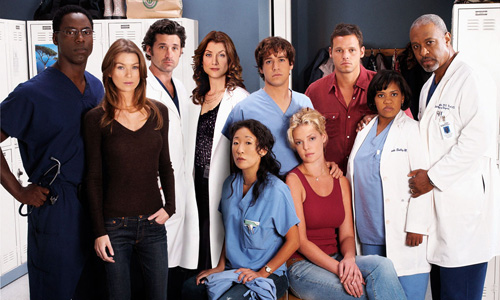 Â
For those of you who don't know him, Isaiah Washington plays the black doctor (Dr. Burk) on the hit ABC series, Grey's Anatomy. The show took home the award for "Best Drama Series." While in the press room conducting interviews, Isaiah Washington made the comment "No, I did not call T.R. a faggot. Never happened, never happened." Smart move, Isaiah, smart move … NOT! Anyhow, he issued a statement today. Check it out below:
"I apologize to T.R., my colleagues, the fans of the show and especially the lesbian and gay community for using a word that is unacceptable in any context or circumstance. By repeating the word Monday night, I marred what should have been a perfect night for everyone who works on Grey's Anatomy. I can neither defend nor explain my behavior. I can also no longer deny to myself that there are issues I obviously need to examine within my own soul, and I've asked for help.

I know the power of words, especially those that demean. I realize that by using one filled with disrespect I have hurt more than T.R. and my colleagues. With one word, I've hurt everyone who has struggled for the respect so many of us take for granted. I welcome the chance to meet with leaders of the gay and lesbian community to apologize in person and to talk about what I can do to heal the wounds I've opened. T.R.'s courage throughout this entire episode speaks to his tremendous character. I hold his talent, and T.R. as a person, in high esteem. I know a mere apology will not end this, and I intend to let my future actions prove my sincerity."
I just hope everything works out for the cast. A lot of people want him (Isaiah) to be fired. Yeah, what he did was wrong. But I think that they can work this out amongst themselves. In the words of Rodney King, "Can't we all just get along?"
Be the first to receive breaking news alerts and more stories like this by subscribing to our mailing list.