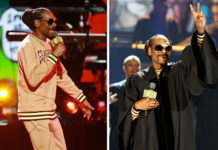 After host Jamie Foxx spoke on the untimely death of rapper XXXTentacion, Snoop Dogg hit the stage to perform a medley of his hits at the 2018 BET Awards. He also performed songs from his Gospel album "Bible of Love."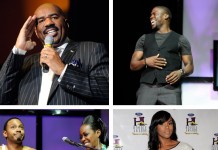 The 9th Annual Ford Hoodie Awards went down over the weekend (Sat. Aug 13) at the Mandalay Bay Events Center in Las Vegas. Hosted by...
Actress Queen Latifah and NY Giants defensive end Justin Tuck participated in the 2009 Atlantic League All-Star Game and the Hot 97 vs. KISS-FM...