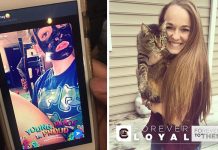 To celebrate Black History Month, Madeline Maynor, a white University of South Carolina student, decided to paint her face black and post a Snapchat, featuring a "Young, Black & Proud" image overlay/filter ... possibly as a "joke."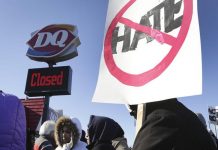 What was supposed to be a protest turned into a celebration when a Dairy Queen in Zion, Illinois was closed after the owner hurled a racial slur at a black woman and her children.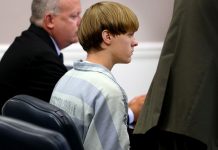 Roof said he was prepared to go into more black churches to repeat his killing spree but he was too "worn out" after the first one to go through with his plan.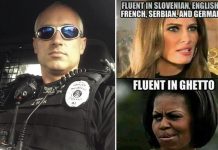 Joel Husk, an Alabama police officer, has been fired after racist memes he reposted on his personal Facebook account went viral. Here are some things you need to know about Husk and the incident.
It's 2016 and this man running for office is really trying to appeal to black people with fried chicken and watermelon.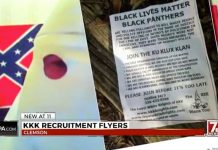 Students at Clemson University were greeted with something they wouldn't expect to find on their campus -- recruitment flyers for the Ku Klux Klan.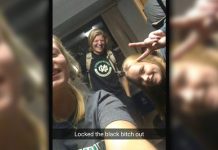 A racist Snapchat showing 3 white college students who allegedly locked a black woman out of her dorm room and referred to her as a racial slur has gone viral on social media.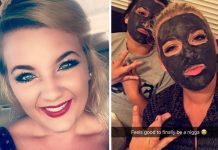 A former Kansas State University student has caused an uproar on social media after posting a picture appearing to show her and a friend in "blackface" on Snapchat.
A video showing a black woman violently beating a racist man on a train has gone viral on the internet. The attack allegedly took place after the man hurled racial...