Tag:
high school students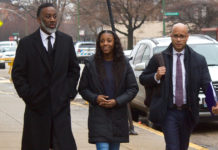 All charges have been dropped against the Marshall High School Student who was tased and punched by Chicago police officers during an incident at the school.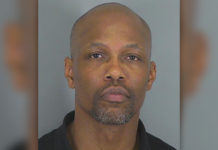 The pastor of a church in Aiken, South Carolina has been charged with sex crimes after police say he forced himself on a teenager at a high school athletic event in Spartanburg, S.C.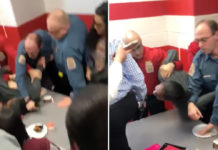 The disturbing video—recorded at Hazleton Area High School in Hazleton, Pennsylvania—shows a chaotic scene in which uniformed security personnel attempt to restrain a teenage girl. One security officer, a white male, is seen punching the girl in her legs before grabbing her by the hair and slamming her head onto a table.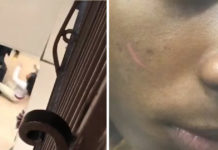 Three Chicago police officers seen on video punching and tasing a 16-year-old female student at a school in the city's West Side have been...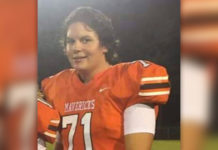 16-year-old Joshua Meeks, an 11th-grade student at Mauldin High School, was found dead by authorities over an apparent drug deal that went bad. Here are some things you need to know about Meeks and his murder.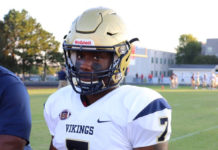 A South Carolina community is in mourning after a popular high school football player died unexpectedly during surgery.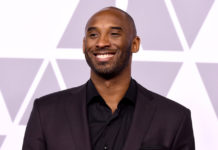 Kobe Bryant just made Christmas a whole lot better for a group of high school students in California.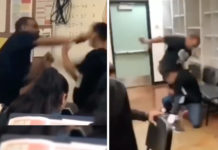 A California high school teacher was arrested after he was caught on video fighting a student in his classroom.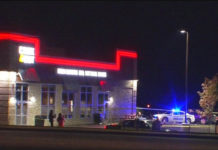 Police in have one suspect in custody and are looking for two others following a shooting outside the Cook Out fast food restaurant in Spartanburg, South Carolina over the weekend that sent six people to the hospital. Here's what you need to know.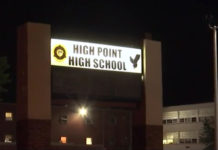 Police say someone found a dead baby in a bathroom at a high school in a Maryland suburb of Washington, D.C.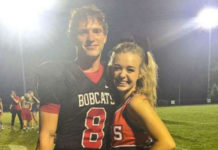 Emma Walker, a high school cheerleader, was tragically murdered in 2016 by her football player boyfriend Riley Gault, and her death will be the focus of an ABC 20/20 episode on Friday, September 14th. Here's what you need to know about Emma Walker's tragic murder.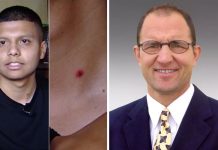 As many as three students at a California High school was injured after a teacher, identified as Dennis Alexander, accidentally fired a gun inside classroom.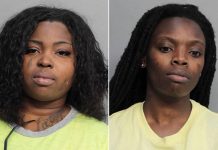 A 30-year-old mother faces charges of armed robbery, battery, and child abuse after she attacked her daughter's 17-year-old classmate on school grounds.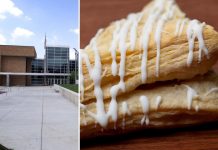 If you thought someone spitting in your food was gross, just wait until you hear what two high school students did to their home economics teacher.