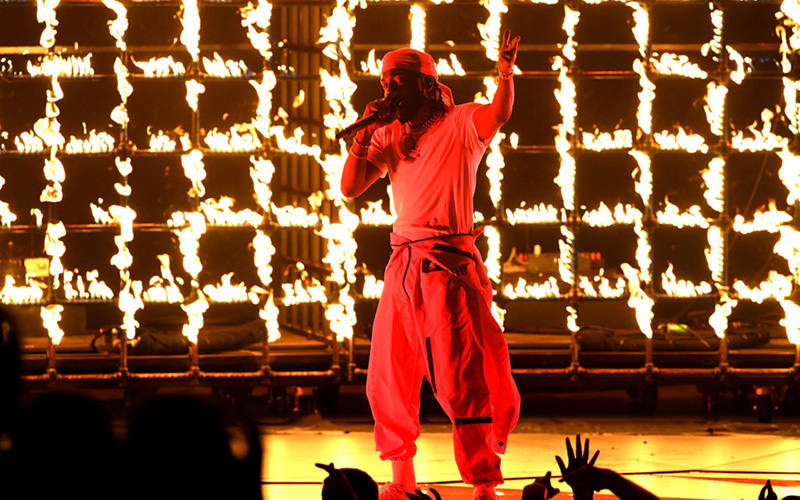 Kendrick Lamar was born and raised in Compton (or Bompton, depending on who you ask) so it's only right that he opened this year's MTV Video Music Awards at the Forum in Inglewood, which is a mere 15-minute drive away from K.Dot's hometown.
Kendrick—who is currently on tour in support of his latest album DAMN.—kicked his fiery performance off with a rendition of his latest single "DNA," which ended with a martial arts artist engulfed in flames. He then transitioned into "Humble," which featured a group of ninjas climbing a fire wall behind him.
All-in-all, Kendrick stole the show and had one of the best performances of the night.
Watch Kendrick Lamar literally set the VMAs stage on fire below:
Published